FDA Approves Amgen's Cholesterol-Lowering Drug Repatha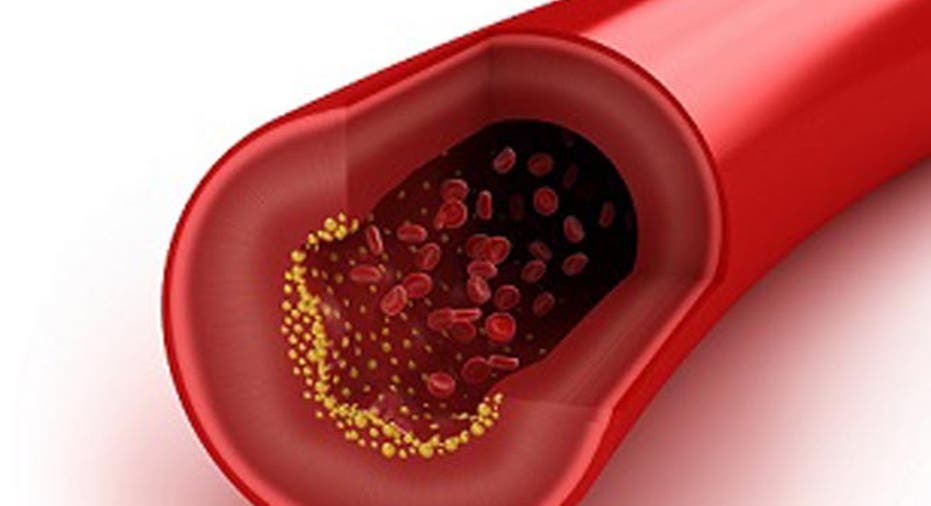 The U.S. Food and Drug Administration on Thursday approved Amgen Inc's Repatha drug for patients with hereditary forms of high cholesterol and those with cardiovascular disease.
Last month the FDA approved a similar drug from Regeneron Pharmaceuticals Inc and Sanofi SA. The drugs belong to a potent new class of injectable LDL-lowering drugs known as PCSK9 inhibitors.
Repatha was approved to treat patients with heterozygous familial hypercholesterolemia (HeFH) and patients with the rarer homozygous (HoFH) form of the disease. It was also approved for patients with cardiovascular disease including heart attack or stroke, who require additional cholesterol lowering.
Amgen's shares rose 0.5 percent to $156.56 in extended trading.
The scope of the approval was similar to the approval given to the Regeneron drug, Praluent, which was approved for patients with cardiovascular disease and those with HeFH.
The drugs are expected to generate more than $2 billion a year each in sales by 2020, according to Thomson Reuters data.
Praluent is given every other week by injection in doses of 75 mg or 150 mg. Both doses of the drug will be priced wholesale at $1,120 for a 28-day supply, or roughly $14,560 a year.
After rebates, analysts expect the drug to cost about $12,400 a year.
Repatha is given as a 140 mg injection every other week or as a monthly injection of 420 mg. Amgen said the wholesale cost of the drug will be $14,100 a year for the every other week injection. The product will be available next week.
Amgen said it plans to make the monthly dosing option available next year.
The drugs are more potent than traditional cholesterol-lowering statin drugs, such as Pfizer Inc's Lipitor. But it is not yet known whether their cholesterol-lowering power will translate into a reduced number of heart attacks.
The companies are conducting so-called cardiovascular outcomes trials to determine whether their ability to dramatically lower bad LDL cholesterol will lead to fewer heart attacks, strokes and deaths.
America's Health Insurance Plans, the industry trade group, has protested the high price of Praluent, saying it has concerns about the health system's ability to sustain the long-term costs.
Earlier this month CVS Health Corp, the second-largest manager of drug benefit plans, asked cardiologists to reinstate a target system for treating high cholesterol.
In 2013 guidelines issued by the American College of Cardiology and the American Heart Association overturned decades of practice in which doctors attempted to reduce a patient's LDL to a specific level.
Instead, physicians now assess heart risk using multiple measures including age, race, gender and blood pressure.
(Reporting by Toni Clarke, additional reporting by Bill Berkrot in New York; Editing by Sandra Maler, Dan Grebler and Alan Crosby)