FCC Signs Off on AT&T's $1.9B Spectrum Purchase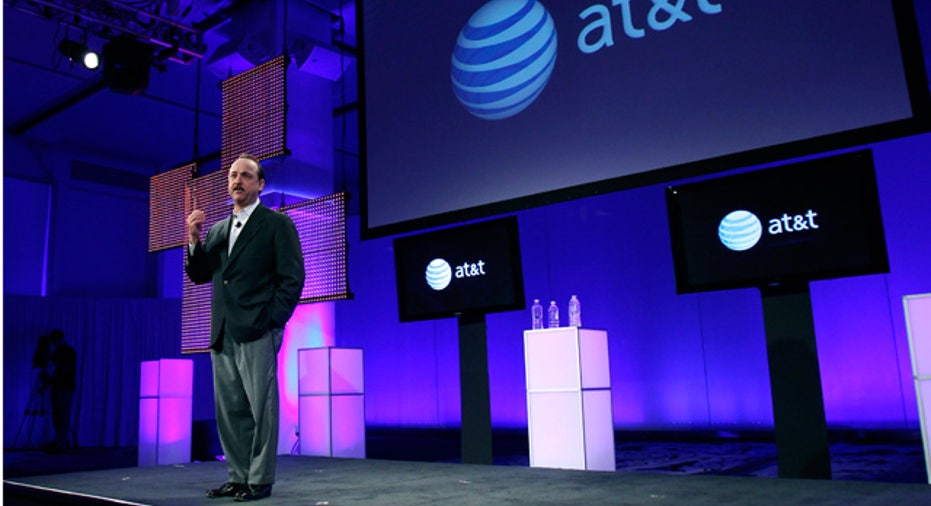 Days after its $39 billion takeover of T-Mobile USA collapsed, AT&T (NYSE:T) received regulatory approval late Thursday for a $1.9 billion purchase of wireless spectrum from wireless chip maker Qualcomm (NASDAQ:QCOM).
The acquisition by Dallas-based AT&T consists of 700 megahertz spectrum licenses that cover more than 300 million people.
"This spectrum will help AT&T continue to deliver a world-class mobile broadband experience to our customers," Bob Quinn, senior vice president of federal regulatory at AT&T, said in a statement, who called spectrum "the lifeblood of the U.S. wireless industry."
The FCC approval comes weeks after Verizon Communications' (NYSE:VZ) Verizon Wireless acquired $3.6 billion of wireless spectrum from SpectrumCo, which is a joint venture between Comcast (NASDAQ:CMCSA), Time Warner Cable (NYSE:TWC) and privately held Bright House Networks.
The acquisitions underscore the race to scoop up technology needed to offer the fastest and most reliable networks to wireless customers who are increasingly using the Internet on their phones.
The FCC approved the transaction on Thursday by a 3-1 vote, requiring just minor conditions to ensure the deal won't be anticompetitive. The companies expect the deal to close in the coming days.
That stands in stark contrast to regulators' response to AT&T's plan to buy Deutsche Telekom's T-Mobile for $39 billion. That transaction fell apart last week due to skepticism from the FCC and an antitrust lawsuit from the Department of Justice, which worried about the deal's impact on consumers.
Shares of AT&T rose 0.88% to $29.92, outpacing a 0.23% gain on the S&P 500. Qualcomm slipped 0.72% to $53.99, while Verizon gained 0.81% to $39.61.