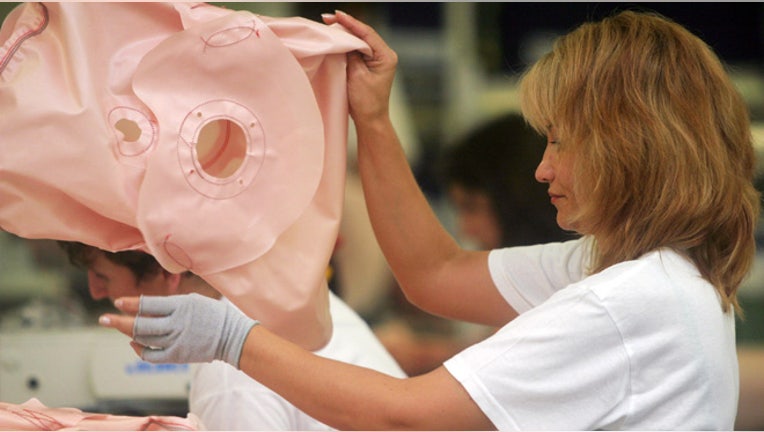 Fiat Chrysler Automobiles, Honda Motor Co and BMW on Thursday expanded recalls of vehicles with potentially deadly air bags made by Takata Corp, after the Japanese manufacturer last week boosted the number of vehicles affected to 53 million globally.
The recalls announced on Thursday are part of that widened Takata recall. Of the worldwide figure, 34 million vehicles are in the United States, making it the largest automotive recall in American history.
Takata officials and safety regulators have said that air bag inflators exposed to moisture over time can explode with too much force, shooting shrapnel into the vehicles. Regulators have linked this to six deaths worldwide, all in Honda vehicles.
FCA announced an expansion of its recalls of vehicles with Takata air bags to about 5.22 million worldwide, involving the 2003 to 2011 model years. About 4.5 million of those vehicles are in the United States. Most of the vehicles have been involved in previous recall campaigns and are from the 2003 to 2011 model years, FCA said.
Thursday's filing by FCA highlights that automakers and regulators are still seeking to pinpoint the root cause of the problem. This means that even with replacement parts being installed in cars, consumers have no guarantee that the safety issue has been solved.
Honda also on Thursday expanded its recall of vehicles with Takata air bag inflators by 350,000 in the United States and 340,000 in Japan. As with the new FCA recall, some of the vehicles have been part of previous recall campaigns, Honda said.
Since 2008, Honda has recalled about 20 million vehicles around the world with Takata air bag parts.
In Canada, Honda did not widen previous recalls involving just over 700,000 vehicles, but will send out letters reminding consumers of the safety issue, the company said.
One injury has been reported among the FCA vehicles recalled. The car involved in that incident, a 2006 Dodge Charger, was part of a previous recall.
BMW of North America is recalling 20 models from 2002 to 2006 model years that contain Takata driver-side front air bag inflators. Regulators said the air bag module will be replaced.
After last week's agreement between Takata and U.S. regulators, the National Highway Traffic Safety Administration said BMW examined its production and manufacturing records to determine the scope of affected vehicles and converted an existing national improvement campaign into a voluntary recall, increasing the number of affected vehicles to 420,661 from 140,696.
(By Bernie Woodall; Additional reporting by David Morgan in Washington and Allison Martell in Toronto; Editing by Matthew Lewis)