FBN's Stuart Varney Tops CNBC for First Time Ever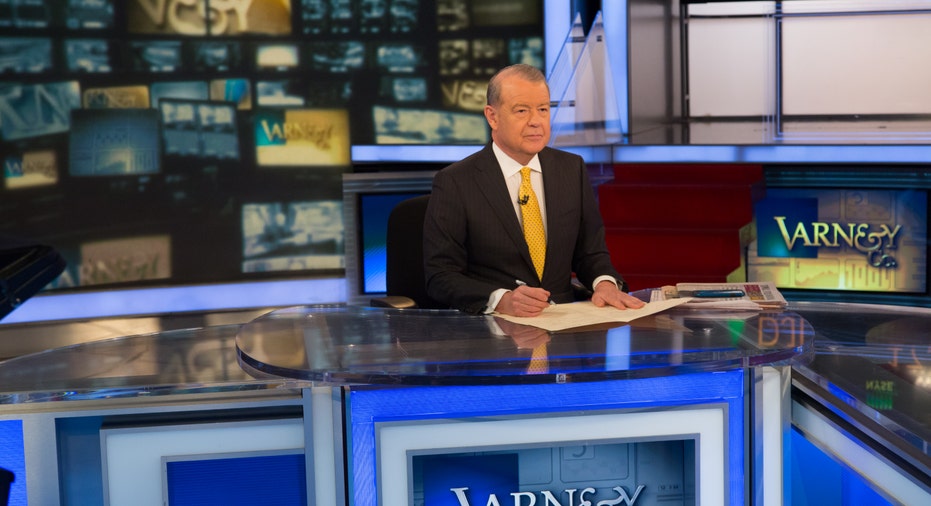 FOX BUSINESS NETWORK'S STUART VARNEY TOPS CNBC FOR THE FIRST TIME EVER
FBN's Lou Dobbs Tonight Hits Eight Consecutive Months on Top
FOX Business Network (FBN) continues to break records for the month of August scoring the top two news programs in business television with Stuart Varney's Varney & Company and Lou Dobbs Tonight, according to Neilson Media Research. This is the first time ever that two FBN programs scored monthly wins over CNBC.
FBN's Varney & Company (9AM-12PM/ET) beat CNBC's Squawk on the Street/Squawk Alley for the first time ever with 180,000 vs 167,000 total viewers. Previously, Varney had won the 11AM/ET hour, but this is the first time the three-hour program has swept CNBC's combined market open coverage for a month. In addition Lou Dobbs Tonight (7-8PM/ET) topped CNBC's counter programming with 247,000 compared to 109,000 in total viewers and 44,000 vs 41,000 in the A25-54 demo, making it the number one rated program in both total viewers and the demo for the month of August. The show saw a 127 percent gain in total viewers compared to last year, helping to boost Dobbs to his eighth consecutive monthly win over CNBC.
Business Day (9:30AM-5PM/ET) programming posted gains across the board for FBN, up 56 percent in total viewers with an average of 139,000. Following Varney's lead, Neil Cavuto's Cavuto: Coast to Coast (12-2PM/ET) was up 59 percent with 129,000 total viewers, while Trish Regan's Intelligence Report (2-3PM/ET) saw a 70 percent gain with 119,000 total viewers. Liz Claman's market-close program Countdown to the Closing Bell (3-4PM/ET) grew 49 percent with 107,000 total viewers, while After the Bell (4-5PM/ET) was up 58 percent to average 106,000 total viewers. In addition, FBN's primetime programming grew 149 percent year over year for August.
The network also performed well across social media, once again ranking as the #1 business TV news brand on Facebook and Instagram. Additionally, FOXBusiness.com had posted a 6% for the month of July compared to June 2016.
FOX Business Network (FBN) is a financial news channel delivering real-time information across all platforms that impact both Main Street and Wall Street. Headquartered in New York—the business capital of the world—FBN launched in October 2007 and is available in more than 80 million homes in major markets across the United States. Owned by 21st Century Fox, the network has bureaus in Chicago, Los Angeles, Washington, DC and London. On the web at www.foxbusiness.com.
###
FOX Business Network Media Contacts:
Caley Cronin/212-301-3972
Theresa Burek/212-301-3318