FBI to Congress: Surveillance flights over US cities by-the-book, rarely track cellphones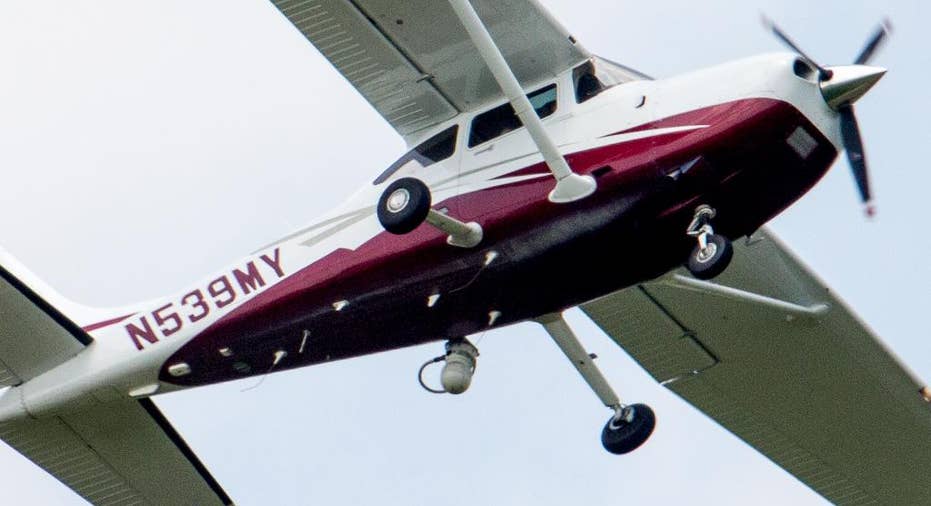 The FBI is telling Congress about its plane surveillance program, saying it's a by-the-book operation short on high-definition cameras, and that it has only tracked cellphones from the sky five times in five years.
The FBI provided a confidential briefing to Senate staffers about the program. The FBI says some aircraft are equipped only with binoculars.
Senate staffers shared details on the briefing with The Associated Press on condition of anonymity because they were not authorized to speak publicly about it.
The FBI would not disclose the size of its fleet during an unclassified portion of the briefing.
The Associated Press has traced at least 50 aircraft registered to fake companies back to the FBI, and identified more than 100 flights in 11 states over a 30-day period this spring.