FBI: North Korean Gov't Responsible for Sony Hack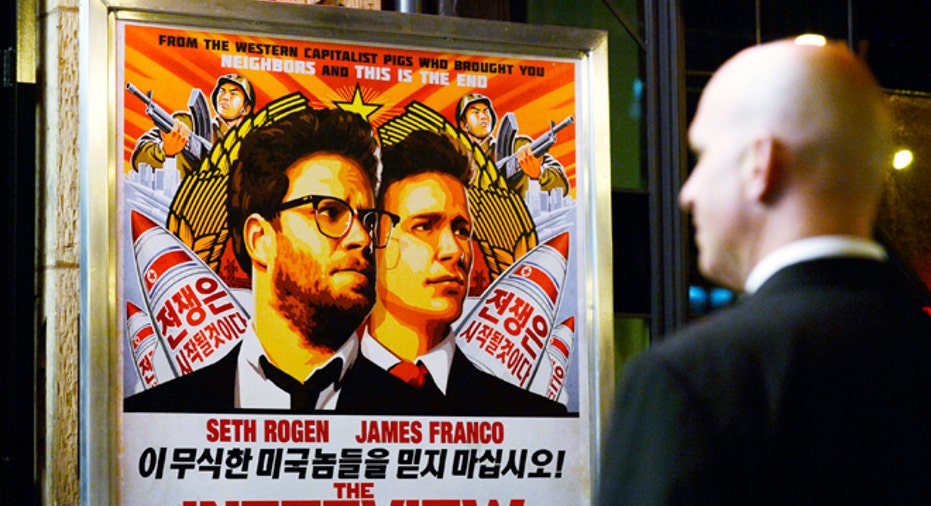 The U.S. government on Friday blamed North Korea for a devastating cyberattack against Sony Pictures, calling it an unacceptable act of intimidation and vowing to impose "costs and consequences" on those responsible.
It was the first time the United States had directly accused another country of a cyberattack of such magnitude on American soil and sets up a possible new confrontation between longtime foes Washington and Pyongyang.
The destructive nature of the attack, and threats from the hackers that led the Hollywood studio to pull a comedy movie depicting the assassination of North Korea's leader, set it apart from previous cyber intrusions, the FBI said.
President Barack Obama was expected to address the issue at a 1:30 p.m. (1830 GMT) end-of-year news conference, but his options for responding to the attack by the impoverished state appeared limited.
North Korea has been subject to U.S. sanctions for more than 50 years, but they have had little effect on its human rights policies or its development of nuclear weapons. It has become expert in hiding its often criminal money-raising activities, largely avoiding traditional banks.
"As a result of our investigation, and in close collaboration with other U.S. government departments and agencies, the FBI now has enough information to conclude that the North Korean government is responsible for these actions," the FBI said in a statement.
"North Korea's actions were intended to inflict significant harm on a U.S. business and suppress the right of American citizens to express themselves," it said. "Such acts of intimidation fall outside the bounds of acceptable state behavior."
NORTH KOREAN MALWARE
The FBI said technical analysis of malware used in the Sony attack found links to malware that "North Korean actors" had developed and found a "significant overlap" with "other malicious cyber activity" previously linked to Pyongyang.
North Korea has previously denied involvement, and a North Korean U.N. diplomat on Thursday declined to comment on the accusation that Pyongyang was responsible.
"Working together, the FBI will identify, pursue, and impose costs and consequences on individuals, groups, or nation states who use cyber means to threaten the United States or U.S. interests," said the FBI, the Federal Bureau of Investigation.
It stopped short of threatening specific U.S. action.
U.S. experts say U.S. options could include cyber retaliation, financial sanctions, criminal indictments against individuals implicated in the attack or even a boost in U.S. military support to South Korea to send a stern message to North Korea.
But the effect of any response could be limited given North Korea's isolation and the fact that it is already heavily sanctioned over its disputed nuclear program.
The attack on Sony, more than three weeks ago, was conducted by hackers calling themselves "Guardians of Peace."
It brought down the computer network at Sony Pictures Entertainment, prompted the leak of embarrassing emails, and led to Sony's cancellation of the Christmas Day release of "The Interview," which culminates in a scene depicting the assassination of President Kim Jong Un.
U.S. movie theaters had said they would not show the film after hackers made threats against cinemas and audiences. Many in Hollywood and Washington criticized Sony's cancellation as caving in to the hackers.
"CRIMINAL ACT"
Former Senator Chris Dodd, now the head of the Motion Picture Association of America, called the cyberattack on Sony Pictures, a unit of Sony Corp, a "despicable, criminal act."
Obama's national security team is seeking a response tough enough to get its message across but not so extreme as to provoke North Korea to engage in further cyberwarfare.
A dilemma for the administration is how much evidence it could make public without divulging the technological means it has to trace cyberattacks back to the source.
"This is unprecedented," said Dmitri Alperovitch, chief technology officer of cybersecurity firm CrowdStrike. "We have a dictatorial regime that attacked a private company on U.S. soil. Will we see a response from the U.S. government?"
Some of Hollywood's biggest names howled over the cancellation of the $44 million film, which stars James Franco and Seth Rogen, the latter also a co-director of the movie with partner Evan Goldberg.
The hacking of Sony appeared to mark a new phase in already-fraught relations between the United States and the reclusive government in Pyongyang, which have largely centered on U.S. efforts to rein in Pyongyang's nuclear weapons program.
Non-conventional capabilities such as cyberwarfare and nuclear technology are the weapons of choice for the impoverished North to match its main enemies, defectors from the isolated state said in Seoul.
They said the Sony attack may have been a practice run for North Korea's elite cyberarmy as part of its long-term goal of being able to cripple telecommunications and energy grids in rival nations.
(By Aruna Viswanatha and Steve Holland; Writing by Matt Spetalnick, additional reporting by Susan Heavey in Washington and Ju-min Park and Jack Kim in Seoul, Editing by David Story)