FBI arrests Oregon man over alleged YouTube threats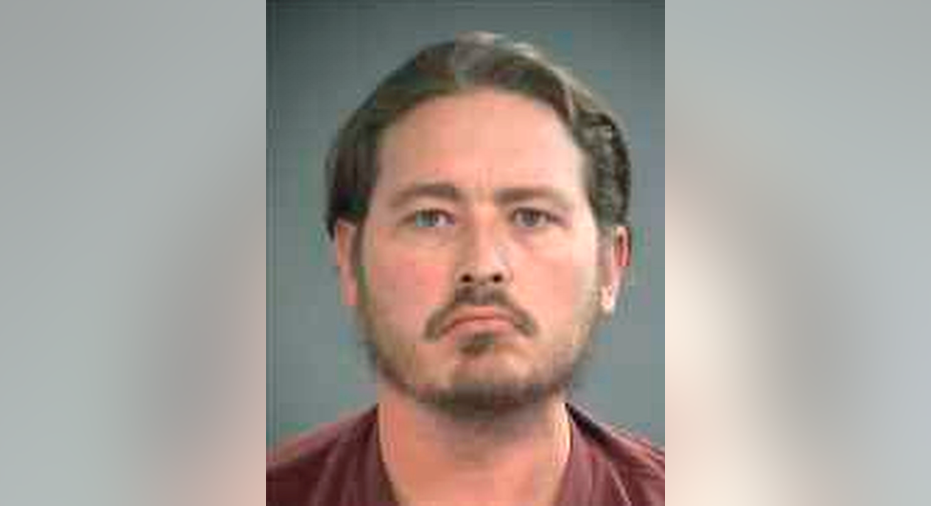 Federal agents arrested an Oregon man who threatened to kill YouTube employees and specifically threatened the CEO of the company, saying he was coming for her, the FBI said Friday.
William Gregory Douglas, 35, of Cave Junction, faces charges of cyberstalking and transmission of threats in interstate commerce to injure another. The FBI said Douglas was arrested Thursday outside a convenience store in his hometown in the forested mountains of southwest Oregon. He is scheduled to appear before a federal judge on Monday.
Authorities said Douglas posted tweets under the Twitter handle LiamXmaiLRevolutionX, demanding a return of his channel and making threats. The account was still active on Friday but was private.
Douglas allegedly referenced a shooting at YouTube's California headquarters in April in which a woman, accusing YouTube of filtering or blocking her content, wounded three people before killing herself.
Douglas' tweets included "I would kill the 100 YouTube employees" and "you want a bigger mass casualty aka shooting let's see what I can do," the FBI said.
He also is alleged to have posted a message on Monday to YouTube CEO Susan Diane Wojcicki, telling her he's coming for her and that she should pray.
Court documents available online did not indicate whether Douglas has an attorney. Phone calls to the public defenders' office in his county went unanswered.
The complaint signed by FBI Special Agent Jeffrey Gray describes three videos in which the subject identified himself as Douglas and made "long rants about the 'Deep State' and stated he has been 'shadow-banned' from YouTube, which he described as a government operation." In one video, "he stated he has to go to Mountain View to 'visit' people at YouTube." Approximately 700 people work at the YouTube campus in Mountain View, California.
Douglas faces charges of Cyberstalking and Transmission of Threats in Interstate Commerce to Injure Another.
___
Follow Andrew Selsky on Twitter at https://twitter.com/andrewselsky