Farmers in Limbo Waiting on Congress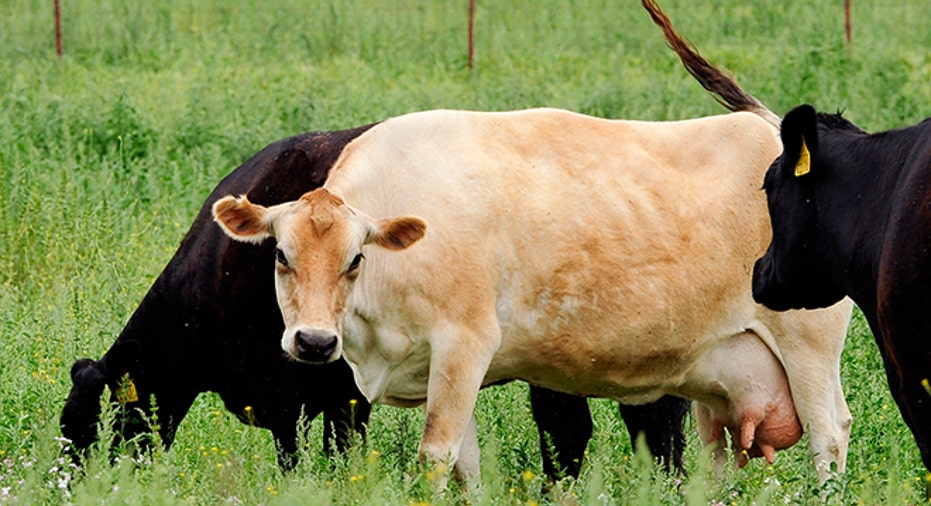 Sixth-generation dairy farmer Orville Haney of Akron, Ind., considers himself lucky. In an industry that has withstood unpredictable weather, and more price dips and spikes than he'd like to recall, he can control one thing—his feed.
"Farmers can make their own feed, or they are totally at the mercy of the market," Haney said. "I buy only what I can't make myself, so we get along fine.
But we're an outlier."
Thanks to a contentious Congress, dairy farmers unlike Haney are finding themselves without a safety net they once relied on. The Milk Income Loss Contract (MILC) that, among other things, provided farmers with funding monthly as price margins fell on dairy products expired Sept. 30. And Washington insiders say it's unlikely farmers will see a new bill passed until after the presidential election. MILC funding kicks in when milk prices fall below $16.94, and caps out at 2.9 million pounds of milk annually.
Haney said smaller farms, like his, have had an advantage. With only four workers and 140 cows to milk a day, he qualified for any and all aid. He said keeping his costs low with feed allowed him to survive 2009's dip and this year's drought.
Meanwhile, West Coast farmers say the combination of skyrocketing feed prices and no safety net hits them harder than most. Cornell Kasbergen, owner of Rancho Teresita Dairy in Tulare, Calif., estimates 60 bankruptcies of fellow dairy farmers in his area in this quarter alone, and more than 100 producers in the region giving up on the business altogether this year.
"Financially, it's as bad or worse than it was in 2009, which was our worst year in 30 years," Kasbergen said. "We lost a fair amount of equity in the past four months due to feed prices, which went up 30%-40%. The drought was the straw that broke the camel's back."
Kasbergen is in support of the National Milk Producers Federation's push for the Dairy Security Act, which supporters say would aim to help moderate the volatility of milk prices by establishing a voluntary insurance program. Under the legislation, farmers can choose to insure against low margins, which according to the NMPF are defined by the difference between milk prices and feed costs.  When conditions are poor, farmers would get compensated, and also have an option for higher insurance with an out-of-pocket cost attached. In an unpredictable industry, proponents say it would give farmers business-saving leverage to hedge their bets.
As a larger producer, with about 3,000 cows being milked per day, Kasbergen said he reached his MILC cap of 2.9 million pounds of milk in 15 days this year.
"The Dairy Security Act is a big step forward, and takes dairy into the 21st century," he said. "MILC wasn't a safety net for all producers."
Brad Scott, co-owner of Scott Brothers Dairy Farms, said the new bill would give more stability to the industry. The farm, which is in its fourth generation and milks more than 1,000 cows twice daily, struggles to control variables such as feed prices.
During this year's drought, he said feed prices were anywhere from $100 to $180 more per ton than they were several years earlier.
"When prices get low, you can get paid back and it's not government-funded or tax-based," he said, therefore the farmers themselves have more incentive to pay into the program to sustain it. "It's sad to see that so many producers can't hold on."
LuAnn Troxel said the MILC aid she and her husband would receive fluctuated from several hundred to several thousand dollars each month. Their northwest Indiana-based farm produces milk and corn for their own feeds, with just over 100 cows.  While current milk pricing wouldn't trigger MILC aid, she said not having a safety net isn't ok either, considering the volatility of the industry. Just a few months ago, milk prices were lower at $15 or $16 per 100 pounds, she said.
"It wasn't enough to cover our costs of production," Troxel said of the aid. "Whenever you have a highly-perishable program like MILC, there has to be some kind of a safety net in place."
No matter what happens with the bill, Troxel said one thing is for sure.
"We will get up in the morning and milk our cows," she said. "We have been through zigzags in the market. We had a drought and horrible prices in 2009. We are kind of a tough crew—it's what we love, and we will find a way to survive in this business."