Family-Owned Brewery on Pros and Cons of Business with Relatives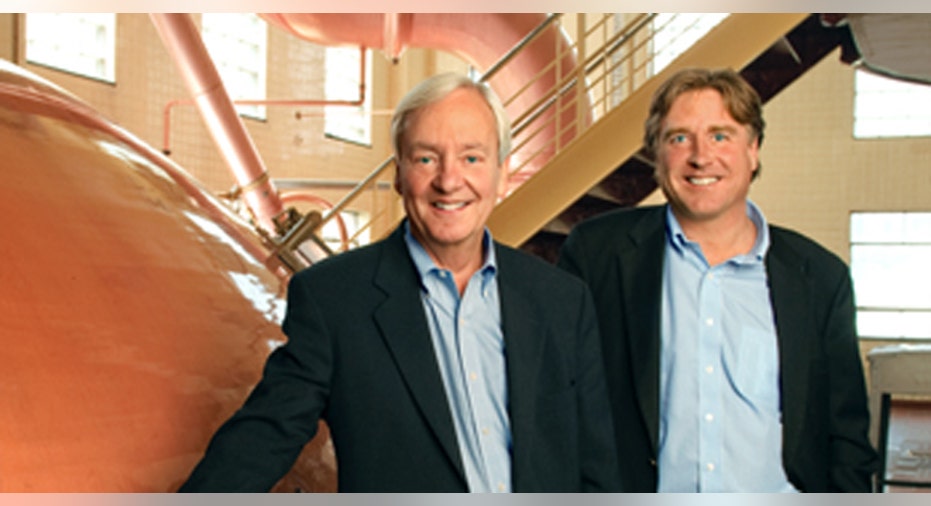 Small Business Spotlight: F.X. Matt Brewing Company
Who: Nick Matt and Fred Matt, @SaranacBrewery
What: F.X. Matt Brewing Company, makers of Saranac Beer
When: 1888
Where: Utica, New York
How: CEO Nick Matt's grandfather F.X. Matt came to the U.S. from the Black Forest in Germany, and took over a brewery toward the end of the 19th century.
"We were the first brewery in the country to ship beer after Prohibition," says Nick, who runs the company with his nephew Fred Matt, the president and chief operating officer.
The company's most popular beer is called Saranac, and Nick says its success really saved the company from going under in the 1980s.
"All the young men in the family join the company," says Nick. "One of the biggest difficulties was having a lot of people around!" Nick says the number of relatives has made it hard to share power at some points in the company's history.
That said, the family-oriented business has also devoted itself to the community that they live in.
"We have Saranac Thursdays to raise money for the United Way. All the Matts are very involved – we're charitably oriented and community-minded," says Fred.
Biggest challenge: Nick says the biggest challenge was surviving the 1970s and 1980s, when large national brands started "taking over" and many regional breweries went out of business.
One moment in time: "I came back when the company was about to be shut down, and we're still here 24 years later!" says Nick. "Saranac is the reason for that."
Best business advice: "Understand your business and reflect on it!" says Nick.
Quote from the owner: "One of the coolest things is that we are the size of a New York City block – we have 7 and 5 story buildings from 1888 – and we are constantly doing over the buildings. We have an anaerobic digester that converts waste to electricity, and almost 40% of our electricity comes from solar panels," says Fred.