Family Dollar's 1.4% Rise in 4Q Net Meets Views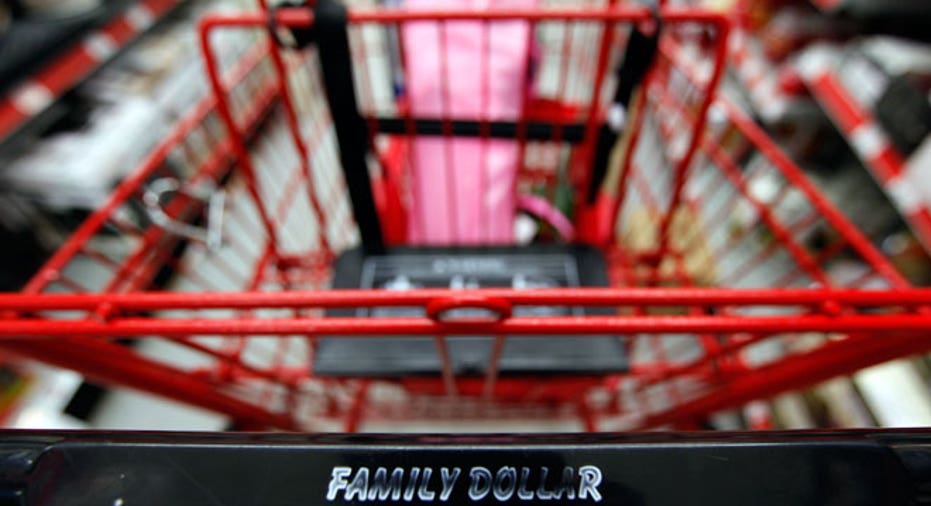 Family Dollar (NYSE:FDO) met Wall Street's expectations on Wednesday with a 1.4% increase in fiscal fourth-quarter earnings as the discount retailer logged a healthy rise in same-store sales.
The in-line results as well as solid 2013 guidance helped lift Family Dollar's shares about 3% in premarket trading.
The company said it earned $80.9 million, or 69 cents a share, last quarter, compared with a profit of $79.8 million, or 66 cents a share, a year earlier. Excluding one-time items, it earned 75 cents a share, matching forecasts from analysts.
Total sales climbed 11% to $2.36 billion, also meeting the Street's view. Same-store sales gained 5.4%, but gross margins dipped to 33.8% from 34%.
Looking ahead, Family Dollar projected fiscal 2013 EPS of $4.10 to $4.40 on same-store sales growth of 4% to 6%. The midpoint of that EPS view, $4.25, would top consensus calls from analysts for $4.22.
For the current quarter, management projected EPS of 69 cents to 78 cents, which is low compared with the Street's view of 77 cents. Same-store sales are expected to grow 4% to 6%.
"Fiscal 2012 was a year of great progress for Family Dollar. We expanded our merchandise assortment to increase our relevancy to our customers; we continued to improve the shoppability of our stores; and we repositioned our leadership team to better support our growth," CEO Howard Levine said in a statement.
Matthews, N.C.-based Family Dollar rallied 3.03% to $68.00 ahead of Wednesday's opening bell. The gains put the shares in position to tack onto their 2012 gain of 14.5%.