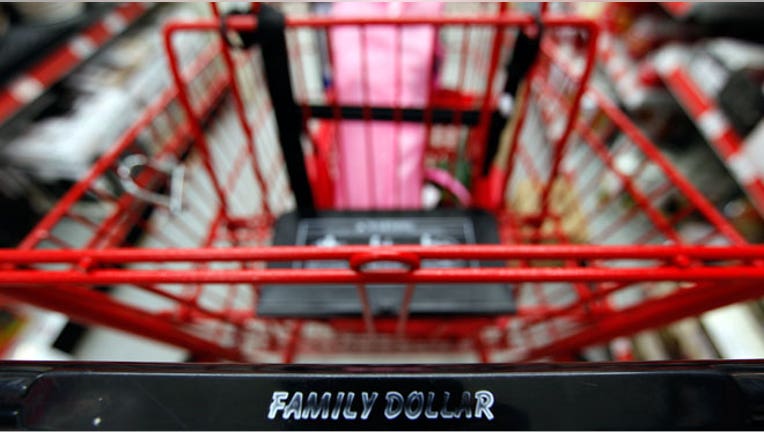 After posting lower-than-expected earnings in the second quarter, Family Dollar Stores (NYSE:FDO) plans to close 370 stores, cut jobs and slash prices on nearly 1,000 basic items to boost results.
The discount retailer said Thursday its quarterly profit fell 35% to $90.9 million, or 80 cents a share, from $140.1 million, or $1.21 a share, in the same period a year earlier. Revenue slipped 6.1% to $2.72 billion.
Family Dollar said a winter of snow and frigid temperatures dragged down earnings by at least five cents a share, and the year-ago period included an extra week. Selling, general and administrative expenses climbed 1.6%.
Analysts were looking for per-share earnings of 90 cents on revenue of $2.77 billion.
Consumable products, the company's largest segment by revenue, booked a sales decline of 3.9% to $1.93 billion. Family Dollar said sales of refrigerated and frozen food and tobacco products were bright spots during the period.
Sales of apparel and accessories dropped 11%, seasonal and electronics sales fell 9.8% and home products were down 13%.
As expected, comparable store sales declined 3.8% year-over-year.
"We are not satisfied with our results, and we hold ourselves accountable for improving our performance," chairman and CEO Howard R. Levine said. "To that end, we have initiated an in-depth business review to identify opportunities to strengthen our value proposition, increase operational efficiencies and improve financial performance."
Charlotte, N.C.-based Family Dollar plans to improve profits by $40 million to $45 million a year through the store closures and job cuts. The company didn't specify how many jobs it plans to eliminate.
Starting next year, Family Dollar also intends to slow down the pace of store openings and lower corporate overhead. It expects to open 350 to 400 new stores in fiscal 2015 compared to 525 openings in 2014. In the current fiscal year, Family Dollar will close about 400 locations.
The retailer currently has roughly 8,100 stores across 46 states.
For the third quarter, the company provided guidance for adjusted earnings of 85 cents to 95 cents a share amid an estimated sales decline in the low-single digits. Analysts were recently projecting per-share earnings of 98 cents and revenue growth of 3%.
Shares of Family Dollar rose 15 cents to $59.22 on Thursday morning.