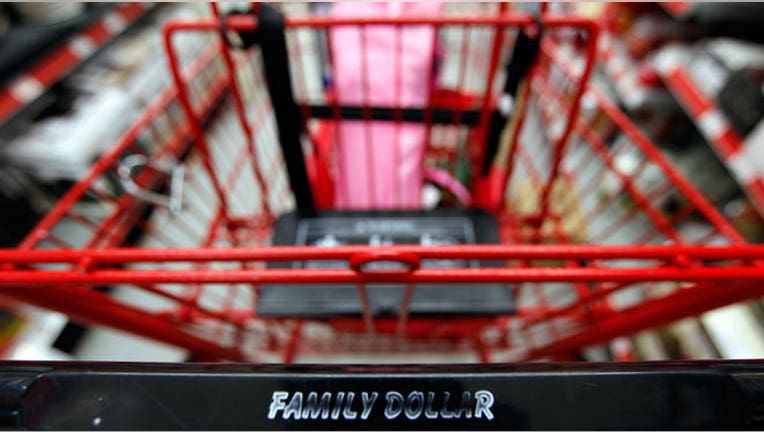 Family Dollar (NYSE:FDO) disclosed worse-than-anticipated quarterly results on Thursday amid slumping same-store sales and heavy promotions, prompting the discount retailer to slash its earnings outlook.
Shares of Family Dollar, which also revealed the resignation of top exec Michael Bloom, tumbled 7% on the disappointing developments.
Family Dollar described a "difficult" operating environment that included declining customer transactions, higher levels of promotions and tough comparisons.
The retailer said it earned $78 million, or 68 cents a share, last quarter, compared with a profit of $80.3 million, or 69 cents a share, a year earlier. Analysts had called for EPS of 69 cents.
Revenue increased 3.2% to $2.5 billion, essentially matching the Street's view of $2.51 billion. Gross margins expanded to 34.3% from 34.1% the year before.
"Our core customers continued to face economic uncertainties, and the promotional environment intensified," Family Dollar CEO Howard Levine said in a statement.
Adding to the disappointment, Family Dollar cut its second-quarter EPS projections to between 85 cents and 95 cents, which is well below forecasts from analysts for $1.21. Management expects same-store sales to decline in the low-single digits.
Family Dollar also downgraded its full-year EPS targets to between $3.25 and $3.55. Even the high end of that view would widely trail the Street's view of $3.98.
"While we have made meaningful progress to improve our execution, our financial performance has not met our expectations," said Levine. "We have a great business model and ample growth opportunity, and I know we can do better."
Meanwhile, Family Dollar announced the departure of Bloom, who stepped down as  president and chief operating officer to "pursue other interests." The company said it will launch a search for a successor for Bloom, who joined Family Dollar in 2011.
Wall Street punished Charlotte-based Family Dollar for the setbacks, driving its shares 7.30% lower to $61.50 in after-market trading. The company's shares had been up about 17% over the past 12 months prior to Thursday's trading.