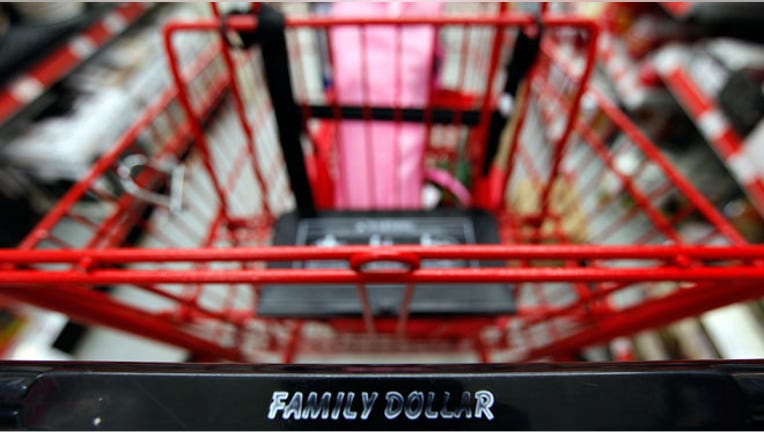 Shares of Family Dollar (NYSE:FDO) tumbled Thursday morning after the retailer said the holiday selling season proved a disappointment and lowered its fiscal 2013 earnings below Wall Street expectations.
Family Dollar now sees full-year earnings in the range of $3.95 to $4.20 from an earlier forecast of $4.10 to $4.40. Analysts on average are looking for full-year EPS of $4.24.
It sees earnings for the current quarter of $1.18 to $1.28, below the Street's $1.39 view.
"The holiday selling season proved to be more challenging than we expected as customers faced increasing financial uncertainty," Family Dollar CEO Howard Levine said in a statement.
Shares of Family Dollar fell more than 13% Thursday morning to $55.55.
On the backdrop of the soft holiday season, Family Dollar posted mixed first-quarter earnings, though margins were weighed down by high restructuring investments as part of the retailer's efforts to focus on consumables.
The Matthews, N.C.-based operator of general merchandise retail discount stores posted net income of $80.3 million, or 69 cents a share, compared with a year-earlier $80.4 million, or 69 cents. The results fell short of average analyst estimates of 75 cents in a Thomson Reuters poll.
Revenue for the three months ended Nov. 24 climbed 12.7% to $2.42 billion from $2.15 billion a year ago, topping the Street's view of $2.38 billion. Same-store sales, a key growth metric that measures sales at stores open longer than a year, increased by 6.6%.
"The investments we have made to increase our relevance to the customer are delivering results," Levine said. "While the near-term economic environment remains difficult to predict, I continue to be excited about the long-term opportunity for our business."
Sales were driven by high demand for consumables, partially offset by a $65 million increase in capital expenditures.