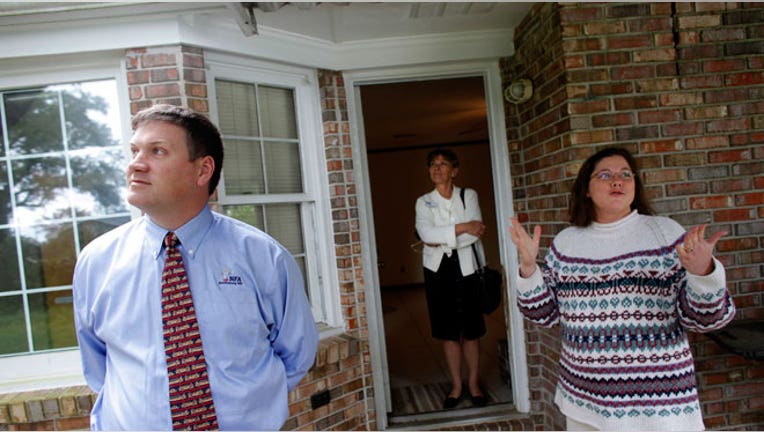 Fall doesn't just bring the start of school, it also ignites selling in the real estate market.
Spring still reigns as the most popular selling season, but sales activity does pick up in autumn after the lazy days of summer.
"The fall is the secret gem in the real estate business," says Charlie Young, chief executive of ERA Real Estate. "There's much more activity than people think." In order to determine what drives selling activity during fall, the ERA polled its brokers and sales professionals and discovered that a back-to-school mentality and being home for the holidays are major motivators for home seekers.
According to survey respondents, 40% cited the end of vacation season and a back-to-school mentality as reasons their clients were refocused on real estate--whether it's buying or selling. After all, it's not uncommon for people to put off major life changes until summer and vacations are over.
Meanwhile, 20% of brokers and agents cited buyers' desire to be in a new home for the holidays and 10% said financial motivation to complete a home purchase before the end of the year to take advantage of tax benefits were driving forces for fall housing activity.
"It's a perfect storm," of all three things, says Young. "Right now we are seeing a great market. There's large pent-up demand, high affordability and inventory levels are not terrific which works in the favor of the seller."
ERA's results also show military markets typically see an increase in activity during the fall because of the prevalence of Jan. 1 deployments and there is increased activity for clients that are relocating for work during the fall.
One sector of the housing market that cools during the autumn is the vacation and resort markets. Young advises interested owners to start looking in the fall or winter when prices are depressed because people aren't really thinking about spending money on a vacation home. "No one is thinking about it. They are focused on back to school, back to work."
Who is buying also varies with the seasons. According to the survey, the biggest group of buyers in the fall is first-time homebuyers at 27% with move-up buyers coming in second at 20%. Retirees and those looking to downsize make up 17% of the buyers during the fall while 14% consider themselves investors. Military relocation buyers represent 11% while a mere 6% are shopping for vacation homes.
While the fall demand is good news for sellers, Young says the real estate market is still competitive and home owners still need to present their home in the best possible light if they want it to sell quickly.
To garner interest in a home, sellers should make their house as attractive as possible. Strong curb appeal will entice buyers in, so maintain any landscaping and make sure the paint job is acceptable. Young says it pays for the seller to pay for a pre-home sale inspection to identify any potential faults and weigh whether it makes sense to make repairs. He also stresses the importance of pricing a home competitively. You may think your home is worth more than others in your neighborhood, but pricing it to high will only delay the inevitable—a price reduction.