Factors That Influence Your Refinance Rate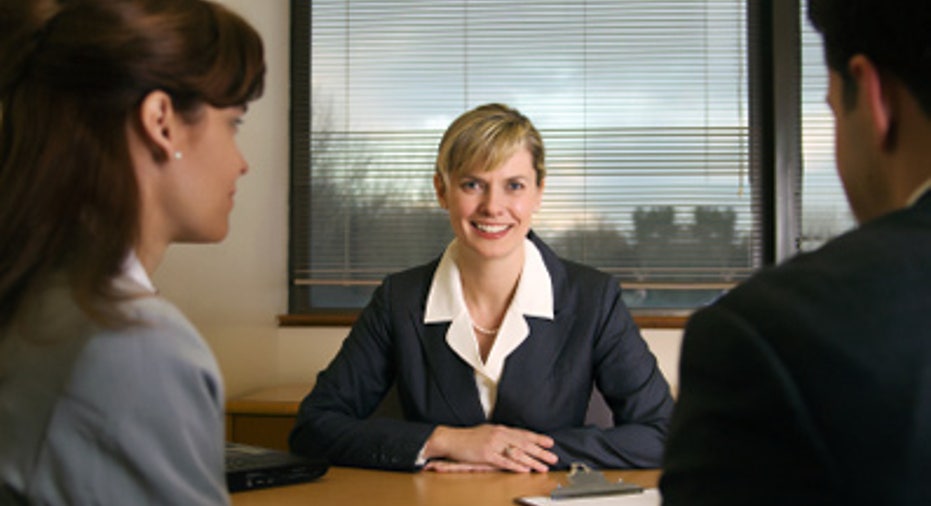 Rock-bottom mortgage rates entice homeowners to refinance, but many borrowers are surprised to find that the advertised mortgage rate is not necessarily the refinance rate they will be offered. In fact, mortgage rates for a refi on any given day can vary by as much as a full percentage point or more, depending on various factors.
"A mortgage rate sheet looks like a menu, and there's a grid of available rates we see each day," says Peter Boyle, a senior loan originator with Summit Mortgage Corp. in Plymouth, Minn. "There are lots of things that influence an individual's mortgage (refinance) rate, including whether or not they pay points."
Paying one point, equal to 1% of the loan amount, typically lowers the mortgage rate by one-quarter of a percentage point.
"Most advertisements for low mortgage rates show the rate with one or more points," says Pat Cunningham, vice president of Home Savings and Trust Mortgage in Fairfax, Va. "We don't recommend a lot of loans with points because of the rarity of actually recouping the money. Most borrowers refinance again or sell before they reach the break-even point from purchasing points."
Here are other factors that can influence your mortgage refinance rate.
Credit Score
Generally, the lower your credit score, the higher your refinance rate will be, says Jim Linnane, a senior vice president with Wells Fargo Home Mortgage near Chicago.
Many consumers don't realize what a big impact their credit score has on their refinance rate, Cunningham says. "For example, a credit score of 695 is pretty decent and we don't generally think of that as a bad score. But borrowers with that credit score can pay as much as three-eighths or one-half a percentage point higher on their mortgage rate compared to someone with a credit score above 760."
Loan Term
"The yield curve changes sometimes, but generally, a 15-year fixed-rate loan is lower than a 30-year fixed-rate loan," Linnane says. "You can even do a 10-year loan for a lower rate. Right now, a 15-year mortgage has an interest rate about one-half percent lower than a 30-year loan."
Loan Size
If you need to borrow a large amount of money, greater than the conforming loan limits, you'll pay an interest rate of at least three-quarters of a percentage point higher for a jumbo loan, Cunningham says.
Small loans sport higher interest rates, too. "Once the loan amount gets below $150,000, there's usually a small add-on to the interest rate," Boyle says. "The add-on is larger when you get below $100,000 or $50,000 because lenders make very little money on loans of that size."
Loan to Value
The loan-to-value ratio refers to the amount you owe compared to the appraised value of the home. If you owe $90,000 on a house that's worth $100,000, then your loan-to-value ratio, or LTV, is 90%. If you owe $70,000 on the same house, the LTV is 70%.
Mortgages with a loan-to-value ratio greater than 80% require mortgage insurance. Linnane says borrowers have the option of paying their mortgage insurance upfront or over the life of the loan, but they can also opt for "lender-paid" mortgage insurance, which covers the cost of the mortgage insurance with a higher interest rate.
Type of Refinance
"Borrowers who are applying for a rate-and-term refinance will typically pay the same mortgage rate as borrowers who are purchasing a home," Cunningham says. "If you are applying for a cash-out refinance, you'll typically pay a mortgage rate about one-fourth percent higher if your loan-to-value is at 70% or above. Usually there won't be a bump-up in the mortgage rate if your loan-to-value is 60% or lower, even if you do a cash-out refinance."
Loan-Lock Length
"A longer loan-lock period generally comes with a higher price," Boyle says, and that translates into a higher refinance rate. "You'll see a variance in the rate from 0.125% to 0.375% depending on whether you lock in your rate from 30 to 45 or 60 days."
Boyle says homeowners who want to refinance a mortgage usually need to lock their rate for at least 60 days.
Type of Residence
Cunningham says that condominiums are considered slightly more risky than single-family homes and town houses, so condo borrowers will typically be quoted a refinance rate that is 0.125 to 0.25 of a percentage point higher than the best interest rates.