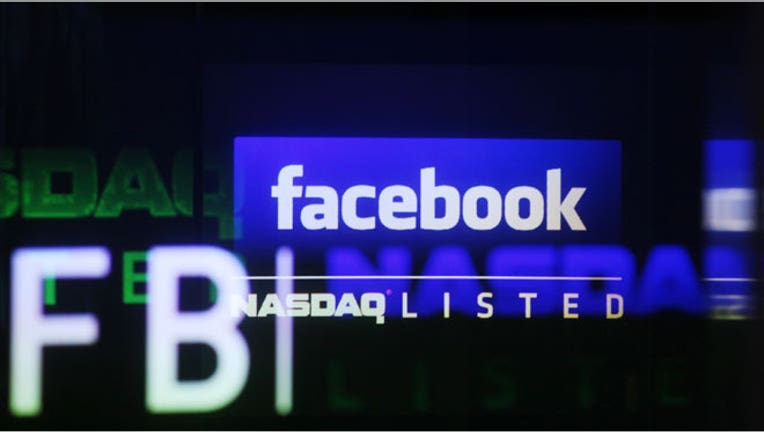 More than a dozen brokerages increased their price targets on Facebook Inc shares on Thursday.
Investors ignored them.
Facebook's shares fell 3 percent to $47.45 at the opening, resuming the roller-coaster ride they have been on since the No. 1 social network released results on Wednesday.
Facebook's shares soared as much as 15 percent in extended trading on Wednesday before suddenly falling to $47.40, down 3 percent from their $49.10 close.
Most analysts attributed the after-hours turnaround to management comments about slowing usage - particularly by young teenagers - and a statement that the company had no plans to increase the frequency of ads shown to users.
Facebook shares, which have nearly doubled in value this year, breached the $50 mark in heavy premarket trading after a slew of analysts raised their price targets to as much as $65.
Facebook reported better-than-expected results, helped by strong advertising revenue. But Chief Financial Officer David Ebersman later said there had been a decrease in daily users, specifically among younger teens.
Ebersman also said the company would not boost the frequency of ads -- one per 20 stories in the newsfeed -- shown to users.
Facebook's newsfeed ads, which inject paid marketing messages into a user's stream of content, have boosted the company's revenue and its stock price. But the company has had to be careful not to turn off users with too many ads.
Analysts had mixed - but mostly positive - views about the outlook for the company's advertising business.
"We believe managing ad load is important to maintaining the user experience for the long term," said J.P. Morgan analyst Doug Anmuth, who raised his price target on the stock by $9 to $62.
However, Deutsche Bank analysts said they expected mobile ad revenue growth to slow to 75 percent year-on-year in 2014 compared with 80 percent now.
Analysts at BMO Capital Markets, the only brokerage to downgrade the stock, said they were disappointed about a lack of visibility around Facebook's plans for social TV advertising. BMO cut its rating on the stock to "market perform" from "outperform."
Facebook's third-quarter advertising revenue rose 66 percent, with mobile ads making up about half of total ad revenue.
"The well-above trend figure provides confidence that growth can continue at a rapid clip," Pivotal Research Group analyst Brian Wieser said in a note, upgrading the stock to "buy" from "hold."
Some analysts said that while early teenagers were ditching Facebook, some were joining Facebook-owned Instagram. This had put the company in a good position to monetize the mobile photo-sharing app, they said.
"We continue to see two major catalysts in Instagram and video ads, which could be FB's next billion-dollar business," Jefferies & Co analysts said, maintaining their "buy" rating and $60 price target.
Evercore Partners raised its price target to $65 from $60, and maintained its "overweight" rating on the stock.
Among others, UBS raised its price target to $62 from $60, RBC Capital Markets to $60 from $52, Cantor Fitzgerald to $63 from $40, and Stifel Nicolaus to $56 from $50.
Out of 15 brokerages, at least 12 have a "buy" or the equivalent of a "buy" on Facebook's stock.
Facebook shares were down 2.2 percent at $48 in early trading on the Nasdaq.