Facebook's Oculus to start selling hand controllers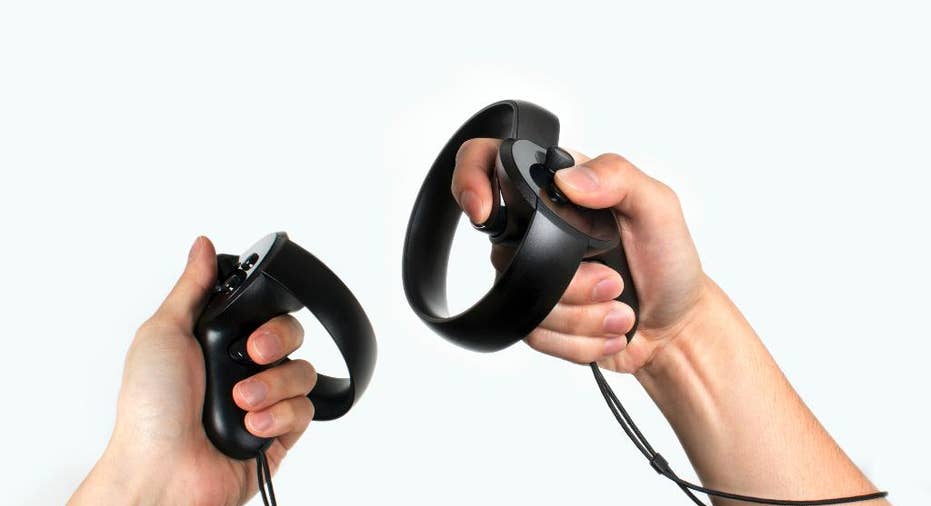 Hand-held controllers that Facebook says will make its Oculus virtual-reality games more appealing go on sale Dec. 6, months after the headset went on sale.
But they won't be cheap. A set of two Touch controllers will cost $199.
Oculus has been showing prototypes of the controllers since last year, but started shipping its high-end virtual reality headsets without them this spring.
Oculus hopes people find them more comfortable and intuitive to use than traditional video game controllers. Users can make gestures and grasp virtual objects within the simulated worlds projected by Oculus Rift headsets.
Executives announced the availability during an event Thursday where they also showed off new games and software for building games where multiple players can interact in virtual worlds together.