Facebook's 4Q Net Dives 79%, EPS Beats Views on Mobile Growth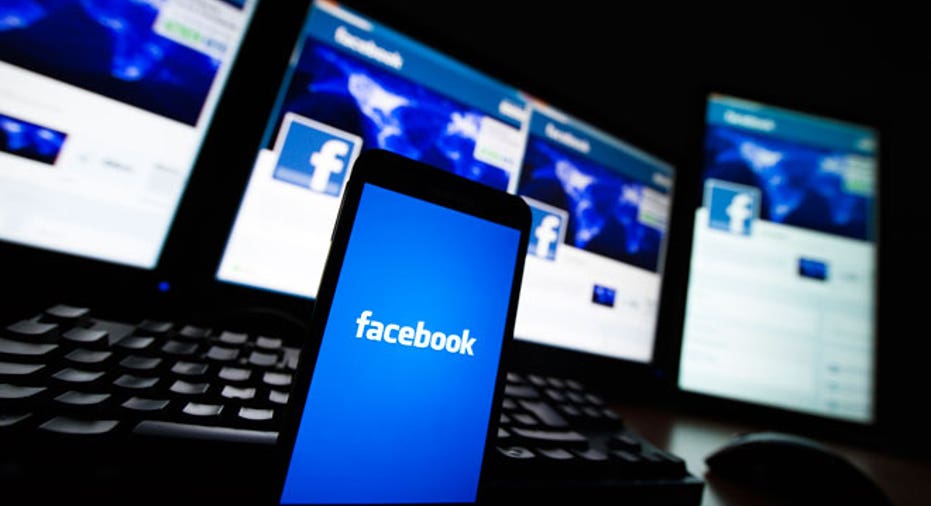 Facebook (NASDAQ:FB) disclosed a 79% plunge in fourth-quarter profits on Wednesday due to compensation and tax expenses, but the social-networking giant's results managed to surpass Wall Street's expectations amid rising mobile ad sales.
Despite the earnings beat, shares of the Mark Zuckerberg company briefly tumbled as much as 8% in after-hours action, perhaps in response to tumbling profit margins and rising expenses. In more recent trading, Facebook's stock climbed back to the unchanged line.
Facebook said it earned $64 million, or 3 cents a share, last quarter, compared with a profit of $302 million, or 14 cents a share, a year earlier.
Excluding one-time items, the company earned 17 cents a share last quarter, topping the Street's view of 15 cents.
Revenue soared 40% to $1.59 billion from $1.13 billion, compared with consensus calls from analysts of $1.53 billion. Ad sales soared 41% year-over-year, making up 84% of total revenue.
However, Facebook said its operating margin plunged to 33% in the fourth quarter from 48% the year before. Excluding share-based compensation and related payroll tax expenses, the non-GAAP operating margin fell to 46% from 55%.
"In 2012, we connected over a billion people and became a mobile company, " Zuckerberg said in a statement. "We enter 2013 with good momentum and will continue to invest to achieve our mission and become a stronger, more valuable company."
Facebook said its monthly active users increased 25% year-over-year to 1.06 billion as of the end of 2012. Daily active users jumped 28% in December to an average of 618 million.
Facebook's revenue growth was highlighted by increased progress on the mobile front, which the social network was slow to tackle, miring its initial public offering in May.
The company said its mobile revenue rose to 23% of its total ad sales in the fourth quarter, up from about 14% in the third quarter of 2012. Also, Facebook said its mobile daily average users surpassed web users for the first time ever.
Facebook continues to grapple with mounting costs as it pushes into mobile and other venture. The company's costs and expenses totaled $1.06 billion in the fourth quarter, up a hefty 82% year-over-year. Excluding share-based compensation and related payroll tax expenses, non-GAAP costs and expenses soared 67% to $849 million.
Facebook also said its payments and other fees revenue for the fourth quarter stood at $256 million.
After initially diving 8%, shares of Facebook battled back and were recently off just  0.13% to $31.09 in extended trading Wednesday evening.
Since tumbling to $17.55 in September, Facebook's shares have surged 78% amid rising hopes for its mobile business. However, even after closing at $31.24 on Wednesday, Facebook is still down 18% from its high-profile IPO at $38 in May that gave the company an eye-popping valuation of more than $100 billion.