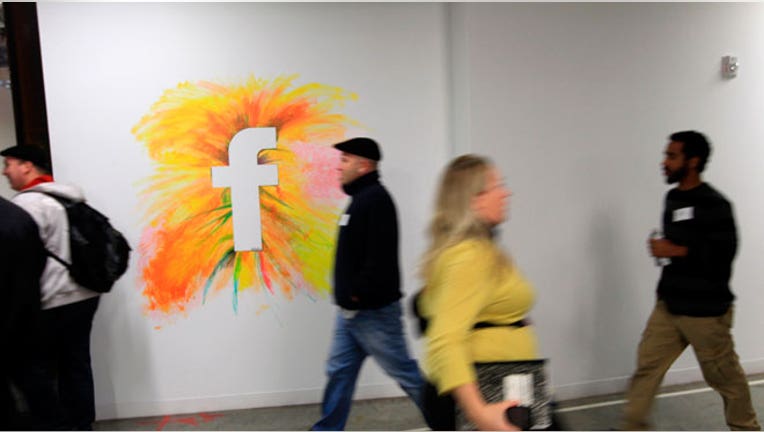 Social-networking leader Facebook filed paperwork on Wednesday for a $5 billion IPO, paving the way for what will likely be the largest and most-hyped global Internet offering ever.
By filing its preliminary prospectus with the Securities and Exchange Commission, Facebook is giving potential investors their first official glimpse into the company's financial vitals.
Silicon Valley and Wall Street have been buzzing about the Facebook offering, hoping it will breathe new life into the IPO and venture capital markets as well as generate tens of millions of dollars in fees for investment banks.
In the SEC filing, called an "S-1," Facebook said it generated 2011 revenue of $3.71 billion, up 88% from $1.97 billion the year before and 377% from 2009. Net income soared 65% to $1 billion from $606 million in 2010.
Ad Sales Power Facebook's Growth
Facebook, which tapped Morgan Stanley (NYSE:MS) to lead its mega IPO, said online game maker Zynga (NASDAQ:ZNGA) accounted for about 12% of its revenue. Income from operations hit $1.76 billion, up from $1 billion the year before.
Advertising sales -- the principal way Facebook makes money -- soared 69% in 2011 to $3.15 billion. Ad revenue was up 145% from 2009's $764 million. Facebook said it saw a 42% rise in the number of ads delivered last year, coupled with an 18% jump in the average price paid per ad.
Ad sales accounted for the vast majority -- 85% -- of Facebook's revenue last year. However, that marked a decrease from the year before when it made up 95% of total revenue, underscoring the company's diversification efforts.
Facebook, which was co-founded in 2004 by CEO Mark Zuckerberg, will likely point to these metrics in an effort to land an IPO valuation that some believe could approach $100 billion.
Facebook also said it had 845 million active monthly users as of the end of last year. The company warned it expects its active user growth rate to fall over time as its base builds up and it reaches higher market penetration rates.
As of the end of 2011, Facebook laid claim to more than 425 million active users on the company's mobile products. However, Facebook said it doesn't currently generate "meaningful" revenue from the use of these mobile products.
Mega IPO
While Facebook said it plans to sell $5 billion to the public, it could still add to that figure based on the level of demand displayed by investors.
The $5 billion offering is just half of what reports had previously indicated before this week, but it would still easily rank as the largest global Internet IPO ever.
According to Dealogic, World Online's $2.8 billion offering in March 2000 holds the record for the largest global Internet-related IPO, while Google's (NASDAQ:GOOG) 2004 $1.9 billion IPO is the largest in the U.S.
If it raised just $5 billion, Facebook would also trail only Infineon Technologies as the largest global technology IPO on record, Dealogic said.
Visa (NYSE:V), which raised $19.7 billion in 2008, holds the record for the largest all-time U.S. IPO, but Facebook's offering would still crack the top 20 and be the largest since General Motors (NYSE:GM) in November 2010.
Facebook, which is applying to use a stock ticker symbol of "FB," plans to employ a dual share class common stock structure, but will only be selling Class A shares to the public.
Zuckerberg was awarded total 2011 compensation of $1.49 million, but the company said his salary will be cut to $1 a year effective January 2013. Former Google (NASDAQ:GOOG) exec Sheryl Sandberg, Facebook's trusted chief operating officer, earned a base salary of $300,000.
Facebook Eyes Competition
Facebook listed $3.91 billion in cash and marketable securities as of the end of last year.
While Facebook grows its revenues, the company is also adding to its payrolls, employing 3,200 full-time workers as of the end of 2011. That compares with 2,127 full-time employees as of the end of 2010.
Facebook acknowledged there is "no guarantee" it won't see an erosion of engagement levels like other social networks have in the past.
The company also said a drop in retention, growth or engagement by users could make the social network "less attractive" to both developers and advertisers.
"We face significant competition in almost every aspect of our business," the company said in the filing.
In particular, Facebook identified Google, Microsoft (NASDAQ:MSFT) and privately held micro blogging site Twitter as three of its main competitors.
Patience Pays Off
Led by Zuckerberg, Facebook was created in 2004 and has quickly become the world's largest social network.
Zuckerberg and Facebook management resisted pressure to go public years ago, choosing instead to patiently grow the company's business model away from the scrutiny of analysts and shareholders. That decision has paid off as private markets now believe Facebook is worth more than $80 billion and some believe its offering will value the company at $100 billion -- more than twice as largest as online auction site eBay (NASDAQ:EBAY).
In a letter included in the SEC filing, Zuckerberg, or "Zuck" as he's known, alluded to his hesitancy to launch an IPO.
"We don't wake up in the morning with the primary goal of making money, but we understand that the best way to achieve our mission is to build a strong and valuable company," Zuckerberg wrote. "We're going public for our employees and our investors. We made a commitment to them when we gave them equity that we'd work hard to make it worth a lot and make it liquid, and this IPO is fulfilling our commitment.
He added, "As we become a public company, we're making a similar commitment to our new investors and we will work just as hard to fulfill it."
Morgan Wins Bragging Rights
Confirming a number of published reports, Facebook said it tapped Morgan Stanley for the coveted "lead left" position to run the massive offering. The selection marks a huge coup for Morgan, which led more Internet IPOs than anyone last year, according to Dealogic.
It also marks a setback for archrival Goldman Sachs (NYSE:GS), which will also help run the IPO but had fought hard for the No. 1 spot.
Facebook tapped JPMorgan Chase (NYSE:JPM) as the second bookrunner and also announced the selection of Bank of America Merrill Lynch (NYSE:BAC), Barclays (NYSE:BCS) and Allen & Co. for the other spots.
While the race to land Facebook's IPO is officially over for Wall Street, it' not clear yet which exchange won or will win the war over listing the social network's stock. Both Nasdaq OMX Group's (NASDAQ:NDAQ) Nasdaq Stock Market and NYSE Euronext's (NYSE:NYX) New York Stock Exchange have been angling to land the premium listing.
Even though Facebook didn't say which exchange it would list its shares on, it did say its symbol will be "FB."
In his letter, Zuckerberg also spelled out his company's goal of transforming the way people communicate.
"At Facebook, we build tools to help people connect with the people they want and share what they want, and by doing this we are extending people's capacity to build and maintain relationships," he wrote.