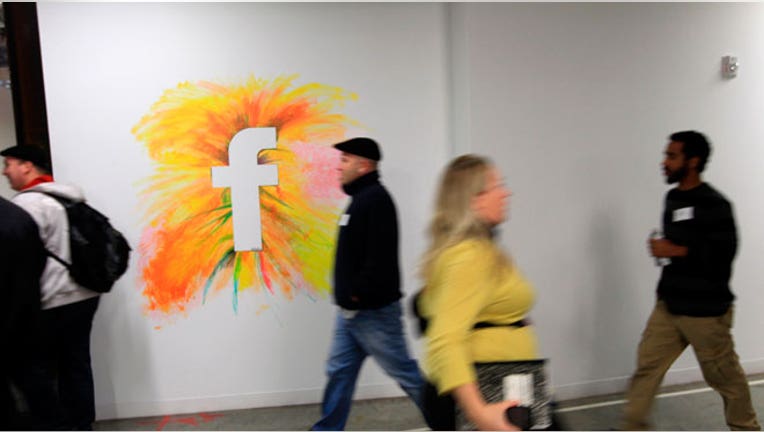 Facebook on Thursday set a proposed price range of $28 to $35 per share for its highly anticipated initial public offering.
In an amendment to its IPO filing with the Securities and Exchange Commission, the social media giant said it will sell 337.4 million shares, meaning the deal could raise over $11 billion if the stock prices at the high end of the proposed range.
According to The Wall Street Journal, Facebook's IPO will be valued at between $85 billion and $95 billion. It's expected to make its debut on the Nasdaq on May 18, according to the Journal.
Demand for the shares is expected to be strong so the deal will likely price at or near the $35 amount. There's also a possibility the range could be raised ahead of the IPO if demand proves strong enough.
The SEC filing revealed that Menlo Park, Calif.,-based Facebook will have two categories of shares after the offering, Class A and Class B.  Class A shares will be worth one vote and Class B shares 10 votes, the filing states.
Facebook founder and chief executive Mark Zuckerberg, 27, will retain 57.3% of the voting rights after the deal is completed. Zuckerberg will sell 30.2 million shares worth a possible $1 billion in the sale, according to the filing.
Facebook is selling 150 million shares while pre-IPO shareholders, mostly early investors, are selling the remaining 157.4 million shares.
The social networking site founded in 2004 in Zuckerberg's Harvard dorm room now has more than 900 million users.
Lead underwriters for the deal are Morgan Stanley (NYSE:MS), JPMorgan Chase & Co. (NYSE:JPM) and Goldman Sachs Group Inc. (NYSE:GS). The stock will be listed on the Nasdaq Stock Market under the symbol FB.
Despite concerns for the business models of other social media companies whose shares have gone public in recent months, companies such as online game maker Zynga (NASDAQ:ZNGA) and coupon company Groupon (NASDAQ:GRPN), pre-IPO demand for the shares was strong. Enthusiasm has subsequently waned, however, and both stocks are now trading below their IPO prices.
The hype surrounding Facebook's IPO has been enormous and most analysts believe the shares will soar in early trading. But questions about the strength of Facebook's business model and its growth prospects have some analysts concerned about the long-term viability of the stock.
Facebook had revenue of more than $1 billion in 2011, according to its SEC filing.