Facebook a 'Cocktail Party' for Small Business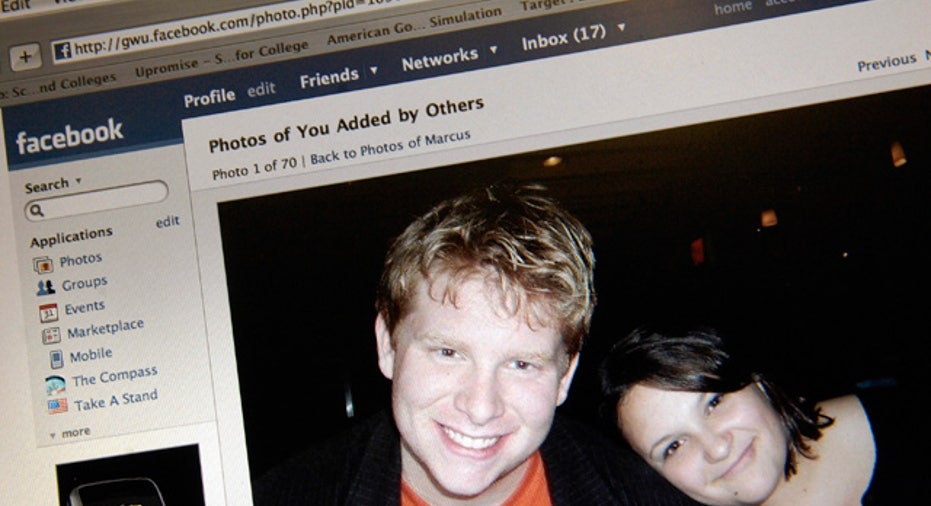 For most of us Facebook is a way to stay in touch with friends. For entrepreneur Krista Guenin it's an indispensable way to market her photography business.
"Facebook is huge for networking. As far as marketing goes, it's the best tool," said Guenin, 32, who promotes weddings and other events she has photographed on the fast-growing social media site.
Guenin, who "friends" existing clients and anyone else who might lead to referrals, said Facebook has saved her precious ad dollars she would otherwise have shelled out to get samples of her work into the hands of potential customers.
But when it comes to actually signing new business, the Boston-area business owner said there's no substitute for a face-to-face meeting.
"When you're dealing with weddings, portraits or somebody's baby, that's very intimate," said Guenin, who also maintains a website for Krista Photography, as well as using other social media and buying online ads on select wedding sites. "I have to build trust with them."
Like many small businesses, Guenin straddles the line between virtual promotions and traditional methods such as pressing the flesh.
VIRTUAL GOODS
According to a new survey of 1,453 small businesses by Constant Contact, some 63% listed Facebook as one of several tools they rely on for marketing. That's up sharply from just over 50% in March and on par with face-to-face promotions, which was mentioned by 62% of respondents.
"They can leverage the power of social word of mouth to reach a very qualified audience," said Constant Contact CEO Gail Goodman. "It's not just reach, it's reach with implied endorsements and that is the goal of small businesses." Goodman still maintained that face-to-face meetings are seen as integral, but added "print advertising and some of the other paid media are definitely struggling to get the small business dollar."
Survey respondents were asked to select multiple marketing methods, which also included use of a website, email, events and online advertising. A Web site was the most popular option, selected by 93%, with email a close second at 92%. Event marketing was picked by little more than half. Online advertising by 48%.
Goodman expects the importance of Facebook as a promotional tool will approach that of website and email use over the next 18 to 24 months.
"Facebook is a like a big cocktail party," said Jason Hennessey, director of search engine optimization for Everspark Interactive, an Atlanta-based SEO consulting firm. "If used right it can certainly increase the amounts of leads and prospects to a small business."
GETTING PERSONAL
Small companies use Facebook, which now boasts more than 500 million users, to varying degrees. Some rely just on a free fan page, allowing them to post informational updates and foster connections among users; others add selective paid advertisements.
Scott Albro, CEO of the business-oriented social networking platform Focus.com, said his firm's research shows that paid ads on Facebook are roughly 30% less expensive than Google AdWords.
"The targeting options on Facebook are really remarkable," Albro said. "That's good for a lot of small businesses, because they don't have national footprints."
Facebook users such as Gerry DuPont, co-owner of 26-year-old Manchester, New Hampshire-based Red Oak Apartment Homes Inc, said the key to success with social media is avoiding the hard sell and providing users with valuable information.
"Our strategy is not a series of sales pitches," said Dupont, whose business has progressively moved away from print ads and today attributes more than 60% of its signed leases to awareness created by social media promotions.
According to Rick Mathieson, a marketing consultant and author of "The On-Demand Brand: 10 Rules for Digital Marketing Success in an Anytime, Everywhere World", Facebook is just a natural extension of the kind of one-on-one interaction that DuPont, Guenin and other entrepreneurs engage in naturally.
"Pepsi is going to be slow at responding to things on their Facebook page, but small business can respond quickly," Mathieson said. "I think that's why small businesses have the upper hand, because it's so personal."