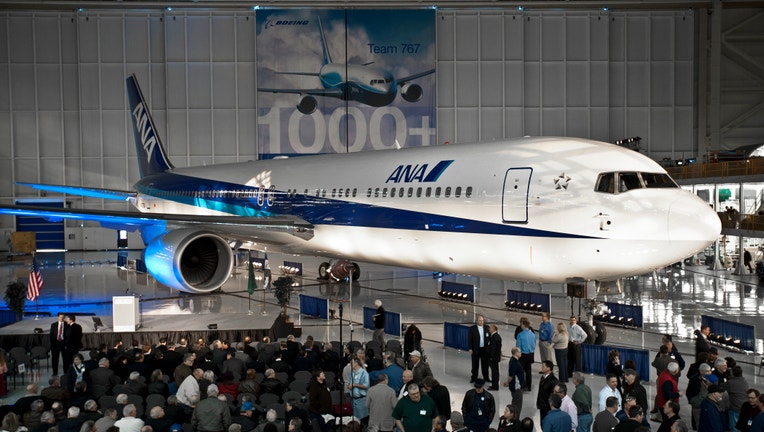 Federal air safety regulators called for the inspection of 415 Boeing (NYSE:BA) 767s on Monday, saying a problem with rivets could impact the jet's ability to function normally.
In a notice in the Federal Register, the Federal Aviation Administration said it is expanding an investigation into the rivets on these medium- to long-haul jets that first began in August 2000.
The new airworthiness directive, effective March 3, will look into the condition of the jet's six bellcranks and whether they could cause "failures or jams" resulting in the "possible loss of control of the airplane."
The FAA will conduct functional tests and take "corrective actions" if necessary.
A Boeing spokesperson representing the 767 program said Boeing works closely with the FAA to monitor the fleet for potential safety issues. The proposed rule requires the continuation of repetitive testing and checks of the bellcranks as well as visual inspection and testing within 72 months of the March 3 airworthiness directive date.
"This is an ongoing and continuous process," she said.
Boeing said it recommended similar inspections in a series of service bulletins sent to operators from 2000 through 2007.
Certain carriers, including United Airlines (NYSE:UAL), rejected to the airworthiness directive when it first proposed in November 2013 and requested it be withdrawn. However, the FAA said the checks are necessary and will help reduce the probability of a malfunction.
Safety regulators estimate total costs to test and fix the problem of more than $2 million per plane, however, the actual cost will depend on the results of the FAA's inspection and Boeing said some costs might also be covered under warranty.
The Chicago-based jet maker has delivered more than 1,000 767s since putting them into service in 1982. The FAA could not say how many of the 415 affected would be require repairs.