FAA Relaxes Rules, Allows Mobile Device Use on Airplanes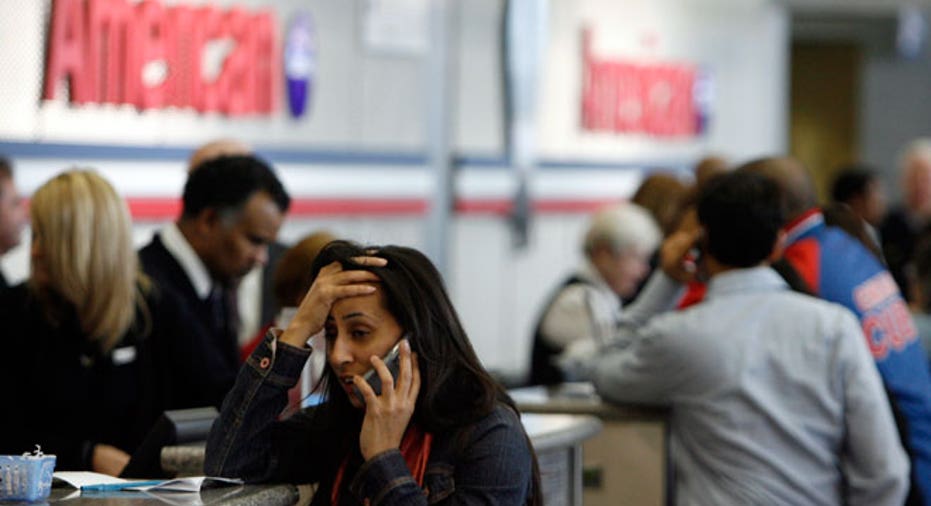 Alec Baldwin won't be booted from a plane for playing "Words with Friends" on his cell phone anymore.
U.S. safety authorities on Thursday said they will allow airlines to relax their rules on mobile device use on airborne aircraft, easing a regulation that has been criticized for years.
The Federal Aviation Administration determined that airlines can safely expand passenger use of portable electronic devices during "all phases of flight."
Its report, which shows that most commercial airplanes -- those made by the likes of Boeing (NYSE:BA) and Airbus -- can tolerate radio interference signal from personal electronic devices like smartphones and tablets. That determination came after consultation with manufacturers, passengers, flight crews and the mobile technology industry.
The eased restrictions are expected to roll out on most flights sometime next year, though Delta Air Lines (NYSE:DAL) and JetBlue (NASDAQ:JBLU) both said on Thursday they are attempting to become the first carrier to allow mobile device use even earlier.
Delta said its approval could come as soon as Friday for flights operating under 10,000 feet.
The relaxed rule would allow passengers to safely use their devices in airplane mode, which means they can't make calls or text but can read e-books, listen to music, play games and watch videos on their devices, gate-to-date in any elevation.
If the carrier provides Wi-Fi service during the flight, passengers will be allowed to connect to the Internet.
The FAA did not consider changing regulations regarding the use of cell phone for voice communications because that falls under the jurisdiction of the Federal Communications Commission.
"The rules have caught up with today's technology," said Robin Hayes, JetBlue chief commercial officer. "This new policy vastly improves our customers' experience, and giving everyone a chance to be more connected is good for business."
The strict no-cell-phone rule has been debated for years, thrust into the spotlight in 2011 when actor Alec Baldwin was removed from an American Airlines flight at LAX for playing Zynga (NASDAQ:ZNGA) mobile games on his phone reportedly after the point where devices were supposed to be turned off.
While the usage may vary among fleets and operators, the FAA is immediately providing other airlines like American Airlines and United Continental (NYSE:UAL) with implementation guidance through a streamlined approval process.
The airlines must conduct tests to verify the tolerance of their fleets, but the FAA expects many carriers to submit their proof by the end of this year.
Delta said it became the first U.S. carrier to submit a plan to allow customer use of mobile devices below 10,000 feet as early as Nov. 1. All of its aircraft have already completed the tolerance testing and Delta submitted its plan for approval. The carrier said its more than 570 mainline domestic jets stand ready for PED tolerance, while its more than 550 regional aircraft will be ready by the end of the year.
JetBlue also said it was submitting papers to the FAA for approval, while the other two major U.S. airlines, American and United, did not immediately respond to FOX Business for a request for comment.