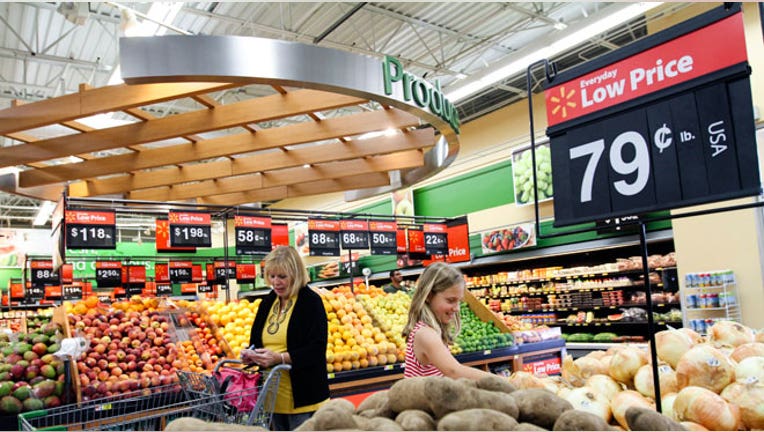 Wal-Mart (NYSE:WMT) announced plans on Monday to move up the date of its fourth-quarter dividend payment to late December 2012 in a quiet move that could save shareholders a bundle if the U.S. falls over the fiscal cliff.
The world's largest retailer had originally planned to pay its quarterly dividend of 39.75 cents per share on January 2, just as tax rates on dividends are scheduled to shoot up to as high as 39.6% from just 15%.
That means a shareholder owning 3,000 shares of Wal-Mart would owe roughly $472.23 in taxes on $1,192.50 in dividend income -- compared with just $178.88 under current tax rates.
In an emailed statement, Wal-Mart said its board determined that moving up the dividend payment by a few days was "in the best interests of our shareholders" due to the "uncertainty" created by the fiscal cliff.
If Congress doesn't take action before the end of the year, the U.S. will be hit with a $600 billion package of spending cuts and tax increases.
"Walmart's board recognized that there are complex fiscal and federal tax rate issues that may not be resolved in the next few weeks, despite the ongoing good faith negotiations between the administration and Congress to resolve details related to the fiscal cliff," Wal-Mart said.
Bentonville, Ark.-based Wal-Mart approved a 9% increase in its annual dividend back in March to $1.59 a share.
Last week Wal-Mart posted a 9% increase in third-quarter profits that beat expectations, but also disclosed weaker-than-expected sales and guidance.
Shares of Wal-Mart gained 0.81% to $68.58 on Monday, underperforming a 1.66% rally for the S&P 500.