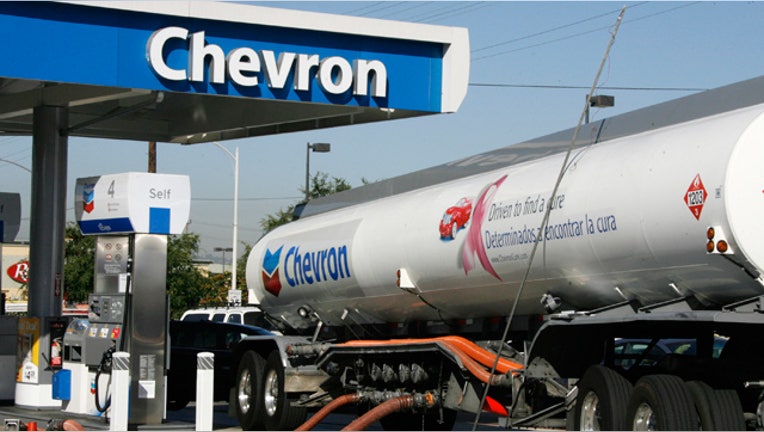 Energy giant Chevron (NYSE:CVX) unveiled plans on Monday to acquire a stake in shale gas fields in Western Canada and a proposed Pacific pipeline in an effort to export energy to the growing Asia-Pacific region.
The complicated deal, which also involves Apache (NYSE:APA), is the latest sign of the natural-gas boom in North America that is projected to eventually make the U.S. energy independent.
Chevron said its Canadian subsidiary plans to buy a 50% operating interest in the Kitimat liquefied natural gas (LNG) project and a planned Pacific Trail Pipeline. Additionally, Chevron is acquiring a 50% stake in about 644,000 acres of petroleum and natural gas rights in the Horn River and Liard Basins in British Columbia.
The companies didn't disclose a price tag on Chevron's acquisitions, but an analysis by The Wall Street Journal suggests a purchase price of about $1.3 billion.
George Kirkland, vice chairman at Chevron, said the Kitimat LNG project "is ideally situated to meet rapidly growing demand for reliable, secure, and cleaner-burning fuels in Asia, which are projected to approximately double from current levels by 2025."
Chevron is buying the Kitimat project and proposed pipeline from subsidiaries of Houston-based EOG Resources (NYSE:EOG) and Canada's Encana Corporation (NYSE:ECA). Chevron will then "equalize interests" with Apache, resulting in both companies owning a 50% stake in Kitimat and the pipeline.
Chevron said the proposed two-train Kitimat project, which it will operate, has a license from Canada to export 10 million tons of LNG a year.
At the same time, Chevron said it is buying about 110,000 net acres in the established Horn River Basin from Encana, EOG and Apache as well as 212,000 net acres in the Liard Basin from Apache. Chevron and Apache will each own a 50% interest in these projects, which will be operated by Apache.
"This agreement is a milestone for two principal reasons: Chevron is the premier LNG developer in the world today with longstanding relationships in key Asian markets, and the new structure will enable Apache to unlock the tremendous potential at Liard, one of the most prolific shale gas basins in North America," Apache CEO Steven Farris said in a separate statement.
Shares of Chevron dropped 1% to $108.61 Monday morning, compared with a 0.22% decline on the S&P 500. Apache also fell 1% to $79.20, while ECA slumped 1.19% to $20.01 and EOG gained 0.25% to $123.88.