ExxonMobil 1Q Tops Views, Profit Up 69%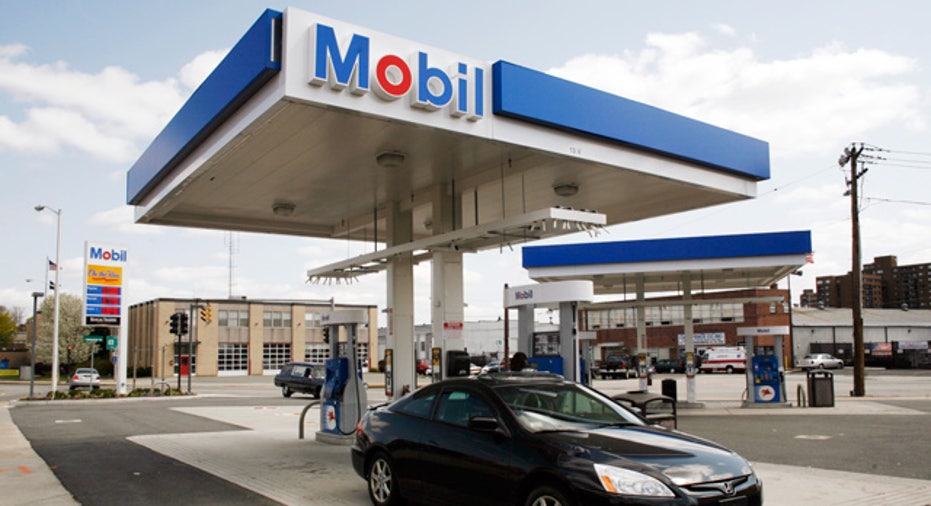 Fueled by soaring crude oil prices, profits at energy behemoth ExxonMobil (NYSE:XOM) leaped by a stronger-than-expected 69% in the first quarter.
The Irving, Tex.-based blue-chip company said it earned $10.65 billion, or $2.14 a share, last quarter, compared with a profit of $6.3 billion, or $1.33 a share, a year earlier. Analysts had been calling for EPS of $2.07.
Revenue jumped 26% to $114 billion, slower than the prior-year's 41% growth and just under the Street's view of $114.85 billion.
"ExxonMobil's earnings reflect continued leadership in operational performance during a period of strong commodity prices," CEO Rex Tillerson said in a statement.
Exxon, which is the world's largest publicly traded company and paid more than $8 billion in income taxes and total taxes in excess of $26 billion in the period, reported first-quarter upstream earnings of $8.68 billion, up from just $2.86 billion a year earlier.
Production rose 10% from the year before. U.S. upstream profits surged to $1.28 billion from $188 million, while international earnings leaped to $7.4 billion from $2.67 billion.
On the other hand, downstream earnings ebbed a bit, coming in at $694 million last quarter, compared with $754 million the year before.
Exxon reported record chemical earnings of $1.52 billion, up from just $267 million the year before.
Capital and exploration expenditures increased by 14% last quarter to $7.8 billion.
Shares of Exxon had a muted reaction to the earnings beat, slipping 0.43% to $87.40 in the premarkets. Jolted by the rise in oil prices, the company's stock has jumped about 20% this year.