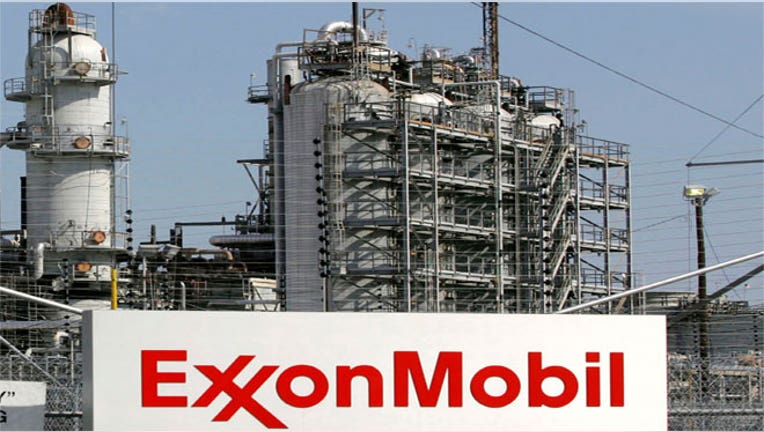 Extremely low energy prices during 2016 forced Exxon Mobil Corp. on Wednesday to lower its estimate of proved oil and gas reserves in the ground that the company controls.
The Irving, Texas, energy company, which had warned late last year that it might have to take reserves off its books due to lower prices, said it had to shave off nearly 15%, or 3.3 billion barrels of oil equivalent, from its proved reserves when compared with 2015.
Exxon managed to replace only 65% of the oil and gas it pumped out of the ground in 2016 with new discoveries last year. This marks the second year in a row that Exxon has failed to fully replace the fuel that it pulled from the ground. It now has reserves of 20 billion barrels of oil equivalent.
Using new discoveries to hit 100% reserve replacement is a milestone that Exxon met consistently for more than two decades until 2015. By comparison, Exxon's top U.S. rival, Chevron Corp., said it replaced 95% of the reserves it produced during 2016, after replacing 107% of the oil and gas it pumped during 2015.
Most of the reserves that Exxon is taking off its books are in Canada's oil sands region and weren't profitable at recent prices. The company continues to produce oil at its Kearl oil sands project in Alberta.
The reserve changes stem from rules enforced by the U.S. Securities and Exchange Commission, which call for companies to take oil reserves off their books if they aren't profitable at existing prices or can no longer be included as part of five-year development plans.
"These revisions are not expected to affect the operation of the underlying projects or to alter the company's outlook for future production volumes," the company said.
So far this year prices have been higher than in the beginning months of 2016, a signal that some of the lost reserves could be recognized again in future years, the company said.
Exxon recently said it continues to operate its Kearl oil sands mine in Alberta and will continue to develop Canadian prospects in the future.
Those reserves could be added back to Exxon's proved total if prices rise, costs fall or its operations improve.
The company's reserve picture would have been worse had it not been for 1 billion barrels of oil equivalent in new finds in the U.S., Kazakhstan, Papua New Guinea, Indonesia and Norway during 2016.