Extended Warranties: Deal or no Deal?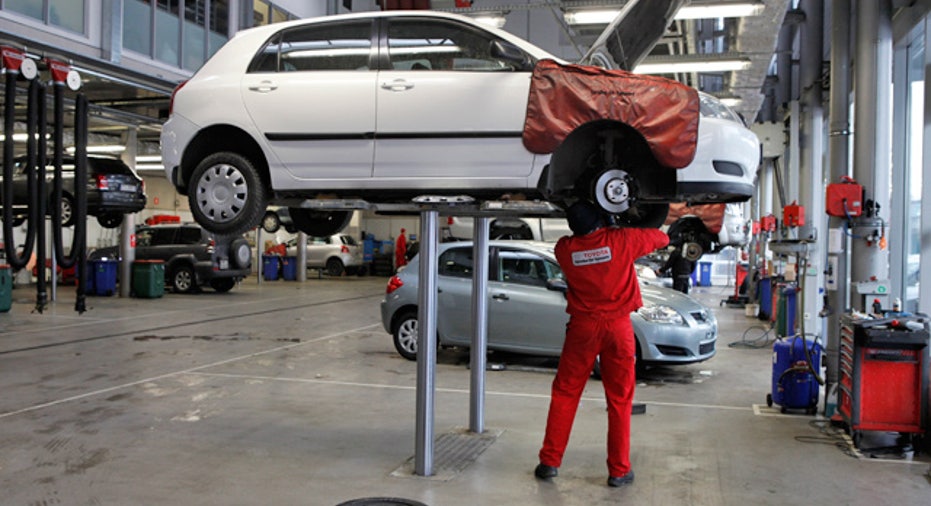 With profit margins that industry analysts estimate exceed 50%, it's easy to see why retailers promote extended warranties on everything from computers to cars.
Having future repair or replacement costs covered can indeed be reassuring. And even just knowing where to call can reduce stress. "Service contracts are designed to minimize the hassle associated with downtime and repairs, while maximizing a product's functionality and the owner's enjoyment of the product," says the Service Contract Industry Council, or SCIC. The trade association's members offer about 80% of all U.S. service contracts, a term used interchangeably with extended warranties.
But experts warn that the peace of mind comes at a stiff price that can be hard to justify, particularly if you charge it and pay financing costs as well.
"I never buy extended warranties," says James Ward, a marketing expert at Arizona State University and director of its full-time MBA program.
Ward's aversion to extended warranties is widely shared. Consumer experts say that savvy shopping and solid financial planning can help you prepare for breakage or repairs without forking over big bucks for a contract you may never use. The keys are to do your research, explore alternatives and don't let fear drive your decision-making.
Watch the Cost
Start with basics. How much is the warranty, relative to the product's price? If it's more than 20%, it's higher than normal. The SCIC says most extended warranties run 10% to 20% of the sales price.
Even at the low end of that range, some consumer advocates say the price is too steep, especially if you routinely pay it on every household item. Consider skipping the warranties and paying for the occasional repair.
"The problem is extended warranties are expensive -- more than the cost of the repair, and things don't break down (that) much," says Anthony Giorgianni, associate finance editor for Consumer Reports Money Adviser. A truly defective item will probably fall apart during its original warranty, he says. And retailers, to keep customers happy, often fix items outside of a warranty if asked nicely, he adds.
Consider also the life span of your purchase. Do you really want a lifetime warranty on the latest computer? There's a good chance you'll want to upgrade in a year or two, anyway. Furthermore, tech products traditionally drop in price over time. So future replacement cost isn't necessarily the value it appears to be today.
If you do take an extended warranty, make sure it covers things most likely to give you headaches, says Steve Abernethy, CEO of SquareTrade, which sells electronics warranties directly to consumers. Things not covered are known as exclusions. Determine if the warranty is transferable if you sell the product, and if there's a deductible. Keep contracts and paperwork such as repair records in a safe place.
An example of a worrisome warranty would be one that covers your keyboard but excludes coffee spills. "It's almost not worth buying a warranty without drops and spills covered," says Abernethy.
He begs to differ with warranty critics, particularly on pricey toys like tablet computers or e-readers. "You're carrying around a quite-heavy piece of glass that you wouldn't have to years ago," he says.
Don't Drive Away With One
What about cars, which you may own for years and are certain to require service? Extended warranties are often touted as a long-term financial stabilizer.
Actually, it's the dealer getting the deal, says Graham Lapolla, owner of AutoQuire, an Atlanta company that locates vehicles for buyers and negotiates sales terms.
"Most of the time there's really no value in getting an extended warranty," he says. "It's really not a good deal."
For starters, they aren't used 95% of the time, he estimates. Most major problems happen after a car hits 100,000 miles. Manufacturers' defects are often corrected free via recalls or under the original warranty. Buying a well-built car is money better spent, Lapolla says.
Giorgianni issues another warning to the warranty-wary: You may be duplicating coverage you already have.
Buying with a credit card often extends a manufacturer's warranty. But put the full purchase on the card; paying partly with cash or a gift card will void the extension, he says. Your homeowners insurance may have you covered, too.
Then, there is an area of law called "implied warranties.'' An implied warranty maintains a product must function as a reasonable person would expect for a reasonable amount of time. So if a printer expires just after the two-week warranty does, consumers can still get a refund.
Giorgianni offers a final option to help you sleep: self-insure. Estimate the cost of eventual repairs and set aside money each month to cover such contingencies. It will run less than a warranty, which includes the retailer's markup. If you need cash for a different emergency, it's there for you.
"You're acting like your own extended warranty, and you can overcharge yourself,'' says Giorgianni. "It's great."