Extend Yourself This Season and Beyond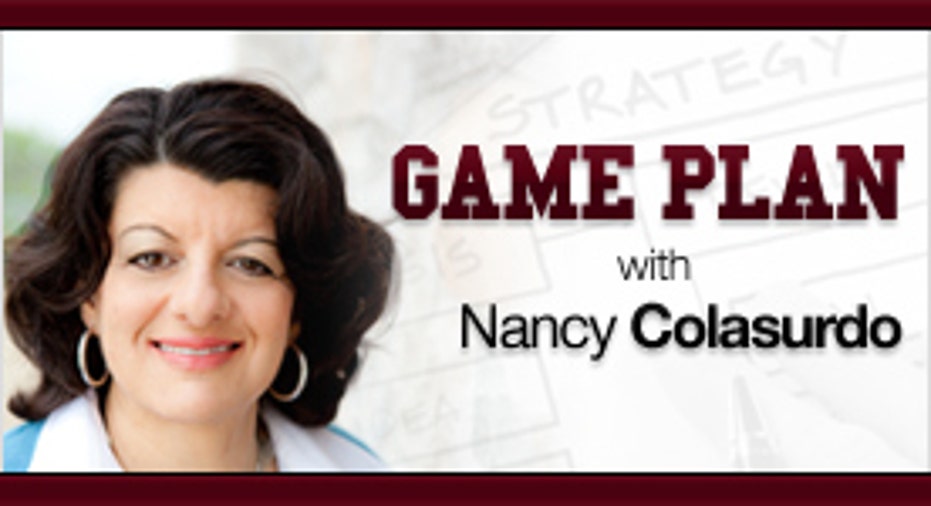 About a month ago I was in Newark Penn Station when a woman who appeared to be about 18 or 19 years old stood near the train ticket machines and talked into her cell phone in a barely controlled panic.
"Mom, did you deposit the money in my account?" she asked. "Because the machine is not letting me buy a ticket. It says 'insufficient funds.' I'm going to be late for work."
I was early for my train and sitting on a nearby bench sipping coffee. The woman then called her bank and asked why the $20 her mother had deposited wasn't showing up. As I listened, I gathered she was trying to purchase a $9 ticket. It has been a long time since my account was in that precarious place, but I knew the feeling well.
I pulled a $10 bill out of my bag and handed it to her. She pushed it away, shaking her head vigorously, but I persisted.
"Do this for someone else someday," I said.
"I always do," she said, finally agreeing to take the money.
"Well, now you know why this is happening to you," I said as she dashed away.
When I told this story to a friend, she wondered for a moment if it was a scam. I'm happy to say my mind never even went there.
Part of me feels uneasy as I write this because, like many, I was socialized to believe we shouldn't talk about our good deeds lest it come across like bragging or we want a medal pinned to our chest. But what is truly remarkable about that story is how it never would have occurred to me to do that even a decade ago.
Call me a big sap if you will, but all I'm trying to do is inspire others to feel terrific this holiday season and beyond. This is not about volunteerism or writing checks – both wonderful – but extending yourself outside of your own universe for no reason except to help another person in the moment. It might be holding a door open extra long for someone. The beauty of this is it doesn't require planning or tons of energy or a significant amount of money, just a shift to move thought outside of self.
"Practice random kindness and senseless acts of beauty," said American writer Anne Herbert.
Last week a Facebook friend wrote on her status update that she was going to put holiday cards on some strangers' cars with a dollar bill inside to signify abundance. Imagine coming out of the frenetic mall and finding that on your windshield. It prompted me to ask my Facebook circle to share some of their random acts of kindness and here are some of their responses:
~ I was in Boston one time for a Red Sox game and was walking down near the old Boston Garden and changed a flat for a complete stranger.
~ I have been known to pay for a car wash for the next person in line. Also, I make a point of making my birthday my random act of kindness day. Wherever I go I bring flowers or cookies, I help others or volunteer at a school or for some other charity ... Way fun!
~ As cold as it was yesterday I moved grocery carts back to the store that someone had left in prime parking spots. I did this both when I went into the store and when I came out, even though I didn't even use them. Just thought it would be helpful for the next people that came along to park.
~ I helped an elderly woman take groceries to her car at the A&P since no employees were available that day.
~ Pay the toll on the highway for the stranger's car behind you in the line.
~ Possibly giving the gift of life to a total stranger by registering as an organ donor when I renewed my license last time.
~ A couple of months ago a woman in her car stopped me (I was in my car) and she was panicking because she was lost and couldn't find her sister's new house. I attempted to give her directions, but I could tell she was so upset that she wasn't understanding where to go. I told her to follow me and I took her to her sister's place. Felt good!
How could it not, right? Need more ideas?
The Random Acts of Kindness Foundation Web site has plenty -- i.e., ask someone about their culture; cook a meal for someone; say good morning.
One friend relayed a story about helping a grocery store employee collect carts and finding a bouquet of flowers waiting for her at checkout as a reward.
"I probably enjoyed those flowers, an act of kindness from the store and their employee, more than any other flowers because they also seemed like a gift from the Universe and a reminder that we're all in this together, to help one another in ways we need help," she wrote.
Happy for all the stories and to be in this mindset, I gave my usual big hello to the unwaveringly pleasant crossing guard who stands on arguably the coldest corner in my riverfront town and helps keep children safe. On this day, the wind chill made it below 20 degrees and still she was smiling. I was en route to the grocery store and on my return trip I handed her a steaming hot chocolate. She gave me the most wonderful hug.
Wish I could say I just did it for her.
Nancy Colasurdo is a practicing life coach and freelance writer. Her Web site is www.nancola.com. Please direct all questions/comments to FOXGamePlan@gmail.com.