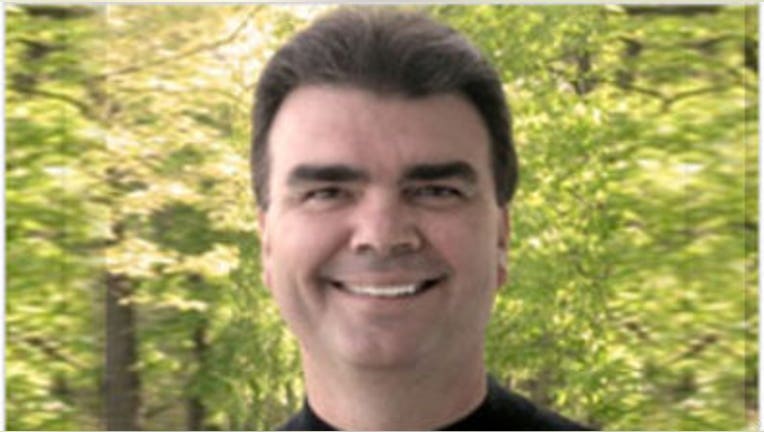 If your business is located along the Gulf Coast, I'm guessing you've made some plans for dealing with hurricanes. If you operate along a flood-prone creek or river, I suspect you carry flood insurance and have located sensitive files and equipment above flood lines. And regardless of where you are, I'm almost certain you back up your company's computer files.
Still, I wonder if you've taken the time to create a truly comprehensive disaster recovery and business continuity plan, one that will give your business a fighting chance of staying in operation regardless of what the winds of fate blow your way. Lots of companies haven't.
"Often, business owners try to create a plan aimed at a specific threat," says Bob Boyd, CEO of Agility Recovery Solutions, a disaster recovery firm headquartered in Charlotte, North Carolina. "If they are on the Gulf Coast, they concentrate on hurricanes. If they are in California, they worry about earthquakes." Plans that address just one threat, he warns, leave companies vulnerable to "everyday occurrences" that can cripple their operations, such as fires, power outages or loss of connectivity to voice or data networks.
Father-daughter entrepreneurs Lloyd Rohler and Gwenyfar Rohler, owners of the Old Books on Front Street bookstore in Wilmington, North Carolina, fell into that camp. Because their business was located in a coastal town subject to hurricanes, the Rohlers had developed a plan for dealing with major storms. They had cut plywood sheeting to fit their building's windows and kept it handy for quick installation. They had purchased wind and flood insurance as well as business-interruption insurance. They had even created a plan for accommodating the subleased tenants in the second-floor apartment over their bookstore in the event their building was ever damaged by a storm.
But that was about as far as their disaster planning went, and unfortunately the "disaster" that struck them in January was an eviction notice instead of a hurricane. The city of Wilmington had condemned the historic building they were leasing, citing structural deficiencies, and ordered that the Rohlers, their 150,000-volume inventory and their upstairs tenants be vacated. By April, the Rohlers were still searching for a new home for their business. In the meantime, months of sales and profits were simply evaporating. Even their business-interruption insurance had proved unhelpful: The insurance company attributed their eviction to maintenance failures by their landlord, which weren't covered by their policy.
Even a cursory review of disaster-planning literature drives home the point that while businesses need to plan for dealing with fires, floods, hurricanes, tornadoes and earthquakes, a complete list of potential "disasters" is far longer than that and can include anything from a terrorist attack to an outbreak of influenza. And while it would be impossible to anticipate every potential disaster, it is important to think broadly about the different ways your business might be disrupted and look for potential holes in any safety net you erect.
Backing up your computer files is good, for example, but will those backup files do you any good if you don't have ready access to functioning computers, electrical power and Internet service? Giving cell phones to key employees is smart, but what if they all run on the same network and that network's cell towers are knocked out of commission? When Boyd's company surveyed more than 700 small and midsize businesses last year, it found that 94 percent had data backup plans, but only 28 percent had access to alternative office space, only 29 percent had the ability to access phone service via satellite, and only 57 percent had access to power generators.
It's only by testing a disaster recovery plan that these kinds of holes can be uncovered and addressed. "Disaster recovery plans are based on assumptions," Boyd says, "and if you don't test your plan you can't test whether your assumptions are valid." Nor is testing a once-and-done deal — circumstances change over time, and it's important to keep your disaster recovery plan current.
There's plenty of free advice available on the Internet for small-business owners who want to create a disaster recovery plan on their own. Good places to start include the U.S. Small Business Administration and Ready Business, a Web site jointly sponsored by the U.S. Department of Homeland Security and the Advertising Council.
If you don't have the time or inclination to go it alone, you might consider contracting with a company like Boyd's to provide your business with backup electrical power, technology, work space, and voice and data connectivity on short notice. When the basement offices of Abington Bank in Abington, Massachusetts, flooded during a period of record-setting rainfall in March, for example, Agility Recovery Solutions quickly brought in a temporary office trailer equipped with workstations for bank employees. It installed blinds in the trailer, coordinated the installation of an alarm system, and even had the trailer's locks changed to match those in the bank's building.
"Although this flooding might have been a small-scale incident, it was a disaster for us," says Andrew Raczka, the bank's president and CEO. Fortunately, Agility's quick response kept the bank up and running without any interruption of service to customers.
Disaster recovery planning is seldom high on the to-do list when your business is humming along smoothly. But that's exactly when it needs to get done. Why not start your planning now?
A former reporter for The Wall Street Journal and Dow Jones and contributor to Barron's, Randy Myers is a contributing editor for CFO and Corporate Board Member magazines.
* The Fox Business newsroom was not involved in the creation or production of this special advertising sections.