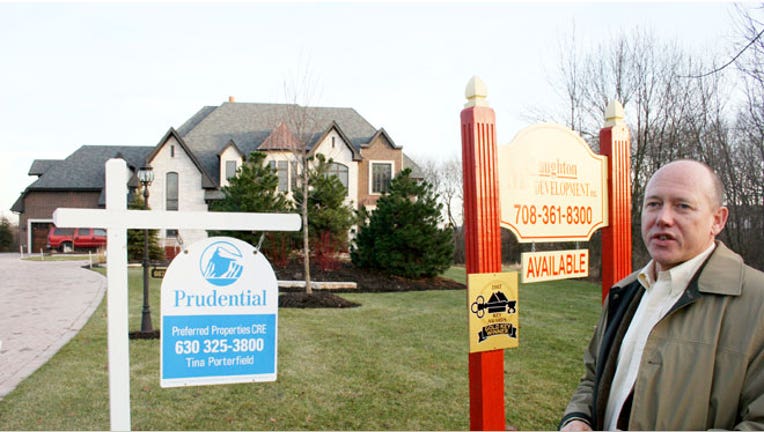 Sales of previously owned homes dipped last month amid a thin supply of homes up for sale, a slight setback for the housing market's recovery.
Existing-home sales decreased 1.7% from a month earlier to a seasonally adjusted annual rate of 4.75 million, the National Association of Realtors said Friday. Sales were still 11% above the same month a year earlier, and it was the 15th consecutive month of year-over-year increases in home sales.
The results matched analysts' forecasts. August's sales pace was revised upward to 4.83 million sales per year.
Lawrence Yun, the Realtors' chief economist, predicted that 2012 will end with the strongest home sales in five years. "We have broken out of the slump," he said. "The housing market is recovering."
The median sales price for September was $183,900, up 11.3% from $165,300 a year earlier. That was the biggest annual gain since November 2005.
At the end of September, meanwhile, the inventory of previously owned homes listed for sale fell to 2.32 million. That represented a 5.9-month supply at the current sales pace. It was the time the inventory of homes on the market fell below six months since March 2006.
If the housing market's revival continues, it will be a welcome boost for the economy, which posted a disappointing 1.3% growth rate in the second quarter. Spending on home construction and home improvements has contributed to economic growth in five straight quarters.
Construction of new homes, meanwhile, jumped 15% last month to the highest level since July 2008, the Commerce Department said Wednesday. Compared with a year earlier, new construction was up by nearly 35%.
Still, the housing market is not fully recovered from the depths of the housing bust. Sales and construction levels are well below pre-bubble levels, and qualification standards for mortgage loans are tough. Many potential buyers have too little home-equity to sell their current residence and buy another home.
The Realtors' said home sales last month fell compared with a month earlier in three out of four regions. They fell 6.3% in the Northeast and 3.4% in the West and 0.9% in Midwest but rose 0.5% in the South.