Exec's Exit Sparks Urban Outfitters Slide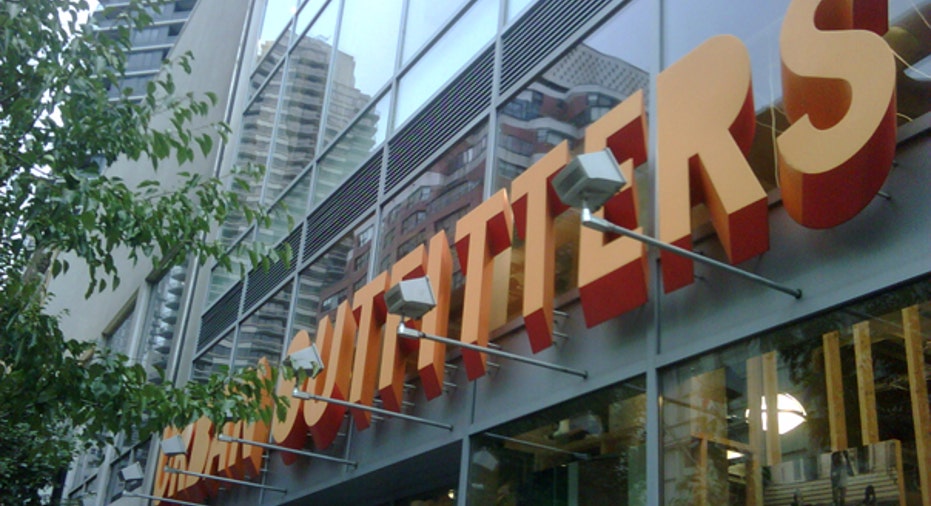 Shares of Urban Outfitters (NASDAQ:URBN) slumped 3% Friday morning as Wall Street frets about the surprise loss of one of the apparel maker's key executives.
Philadelphia-based Urban Outfitters revealed late Thursday the departure of Stephen Murray as global president of the company's namesake brand.
While it searches for a permanent replacement, Urban Outfitters said Glen Senk, its CEO, will serve as interim president of the line of clothing.
Urban Outfitters, which is also the parent of Anthropologie and Free People, said Murray plans to return to London to pursue an opportunity with a wholesale business that has an international focus. It did not say which company Murray plans to join or in what capacity.
"On behalf of the company, I would like to thank Steve for his hard work over the course of the past year and his contribution to the organization. We wish him well in his future endeavors," Senk said in a statement.
Analysts expressed conflicting opinions about the departure of Murray. Jefferies downgraded Urban Outfitters to "underperform" from "hold" and lowered its price target to $25 from $31.
"Already nervous over the company's product direction and fundamental trends, the sudden departure...leads us to further question the leadership direction at the company," Jefferies wrote in the note, according to Dow Jones Newswires.
On the other hand, analysts at Roth Capital and Janney did not seem seriously concerned about the announcement.
Shares of Urban Outfitters slid 3.10% to $30.34 Friday morning, leaving the stock 12.5% in the red in 2011 and off more than 20% from a year ago.