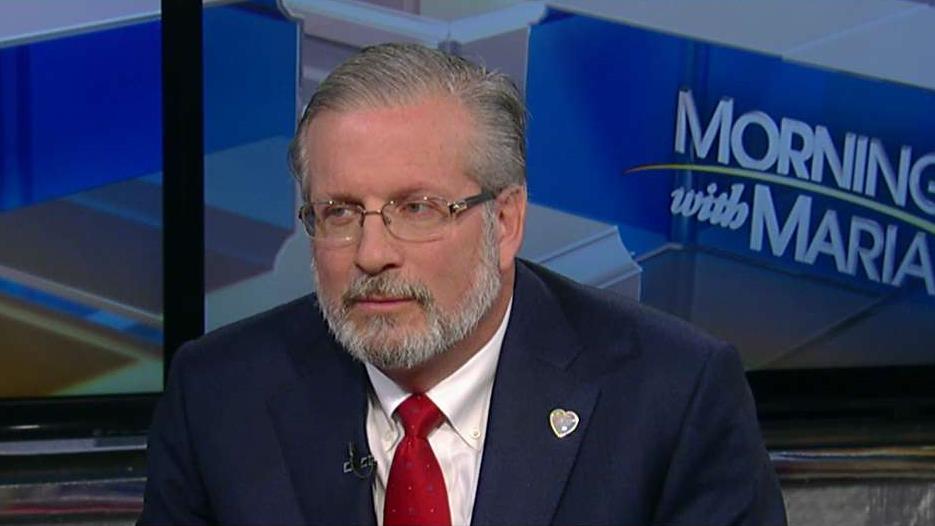 Dr. William Petit, the lone survivor of a horrific home invasion that claimed the life of his wife and two daughters, is now Connecticut State Representative-elect. In a FOX Business exclusive, the Republican weighed in on his decision to run for state office.
"Mostly, it was my concern about the fiscal future of the state.  I have a little boy, William, I'm remarried to Christine, we've been married for four years and [I'm] worried about the future of our state and felt like we were going down the wrong fiscal path.  And instead of complaining about it all the time I thought I should jump in and try to help make a change," Petit told the FOX Business Network's Maria Bartiromo.
Connecticut has been under fire for its tax policies among other things. Earlier this year General Electric (NYSE:GE) announced plans to move its headquarters to Boston, Massachusetts which offered the industrial giant more business friendly incentives.
While Connecticut may be facing fiscal challenges,  Petit noted the state is receiving high marks for education, contrary to what President-elect Trump may think.
"I know he's [Trump] got some issues with the Department of Education and I've always felt that education was best handled at the local level.  I think we have excellent, well-trained people at the local and state level to be able to run the education so I'm not sure that we need a lot of oversight from the federal government in terms of our educational systems."
Petit's tragedy of losing his wife and two daughters during a brutal home invasion and fire in 2007 made national headlines for the violent nature of the crime and for the trial that followed. The two murderers received the death penalty, but are now serving life sentences after Connecticut abolished the death penalty.
Petit described how he coped with the loss of his family and the advice he has given to others in crisis.
"I was fortunate to have a wonderful, large and loving family, a lot of friends, so I got surrounded by a lot of people.  And when people come up to me and talk about it, I say, 'you know, when you have a big tragedy, when you have something that may cause huge stress in your life, maybe even to the point of PTSD, you need professional help.'"
More from FOXBusiness.com…
Petit then stressed the importance of understanding the difference between support from family and friends and the support from mental health professionals.
"So people come up to me and I say, 'you know, your friends and family need to be your friends and family, you need professional help, you need to avail yourself of proper care in terms of psychologists, psychiatrists, etc., because you can't have your friends and family be your professional caretakers, they need to be your friends and families and they can't be your doctors, so you really need to get the therapy that you need."