Exclusive: Airbus may post 8 percent rise in 2016 deliveries, narrow gap with Boeing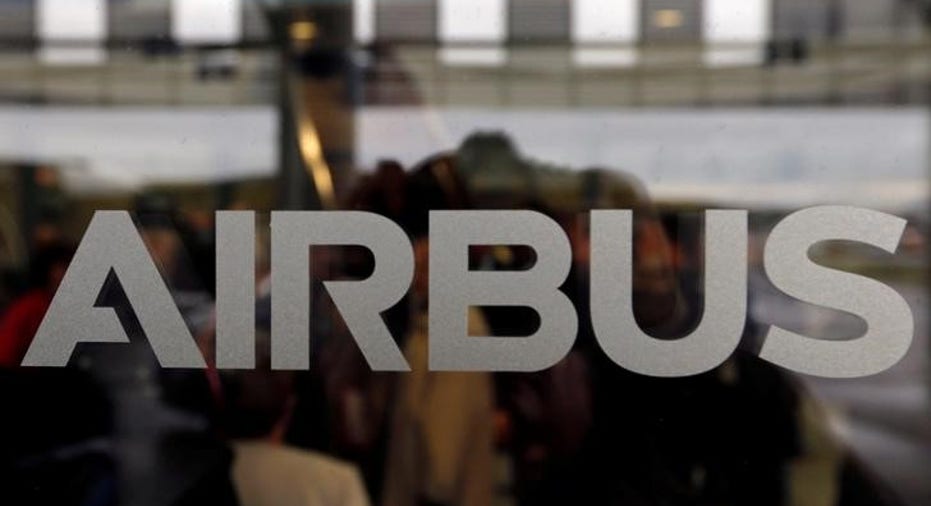 Airbus is set to post an 8 percent rise in deliveries for 2016, beating expectations, after a sprint to the finish line that narrowed the gap with arch-rival Boeing, according to industry experts and records of aircraft movements.
The European planemaker was forced to sharply accelerate deliveries in December to meet its target after production problems earlier in the year.
It delivered over 100 jets last month, a Reuters analysis of flight-tracking data supplied by FlightRadar24, unofficial airport data and plane-watcher reports suggests, lifting its 2016 tally well above 680 including 60 of the delayed A320neo.
One industry expert estimated the total as high as 688, well above the company's informal target of more than 670.
Airbus remains in second place behind Boeing , but its upward trajectory contrasts with the 2 percent drop in 2016 deliveries reported by its U.S. nemesis last week, to 748 planes.
The higher-than-expected Airbus performance, up from 635 in 2015, is also the latest evidence that planemakers are boosting deliveries to whittle down record order backlogs and hoard cash as they face warnings of slowing demand later this decade.
Boeing temporarily slowed output last year for industrial reasons but, like Airbus, plans further output increases.
An Airbus spokesman declined to comment.
The European planemaker is keeping operational data tightly under wraps ahead of its annual news conference on Wednesday.
Airbus's December deliveries would set a monthly record for the company, beating the previous peak by more than a quarter.
The gap between Christmas and New Year, traditionally a groggy period for European industry, saw a record burst of activity at Airbus plants in France and Germany and included one of its busiest ever days with eight jets flying away on Dec. 29.
"I was amazed," said a veteran of such operations.
Aiming to stay ahead of Boeing in the race for new orders, rather than deliveries where it lags, Airbus may book for December at least part of a recent order for 100 jets from Iran and tie up loose ends including completing a deal with India's GoAir. It may also announce a significant order from Saudi carrier flynas.
Airbus needs to announce at least 259 orders for December to beat Boeing's 2016 total of 668. With outspoken sales chief John Leahy expected to retire in the second half of this year, Airbus is looking to end 2016 with a flourish, though analysts say prices could suffer due to weakening global economies.
CASH GENERATION
Airbus delivered at least 70 A320-family narrow-body jets in December, according to the sources and data, also a record. These included at least 17 of the new A320neo, whose ramp-up had been disrupted by delays in receiving new fuel-saving engines from Pratt & Whitney .
That brought 2016 deliveries of narrow-body jets - the most cash-generating models - to over 540. It also delivered more than 140 wide-bodies.
Airbus expected to deliver more than 670 aircraft in 2016, unofficially revised up from 650 in October. It is accelerating deliveries of the existing A320 to keep cash pouring in from airlines while it adopts a more conservative timeframe for the switchover to the A320neo.
Narrow-body deliveries generate cash for other developments and are increasingly vital as demand for larger wide-body aircraft suffers from a looming capacity glut.
Experts say the delays in A320neo deliveries have masked some pressure on demand for those models too, caused by low oil prices that can make earlier versions just as attractive.
On its other main profit-driver, Airbus delivered over 62 long-haul A330s in 2016, according to the estimates.
But it was forced to step up customer financing to maintain that pace as major customer Turkey faced turmoil after a failed coup and as European states withheld export credits in a row over Airbus payments to sales agents.
Airbus itself provided the financing for all seven new Turkish Airlines A330s in 2016, industry sources say.
Despite separate delays due to shortages of cabin equipment, Airbus unexpectedly hit a target for at least 50 deliveries of the newer A350 after 16 in December, sources said last week. That includes one or two jets paid for but not yet in operation.
The rush to get planes away extended to the mammoth A380 as Airbus delivered seven in December, including three in two days to dominant customer Emirates. That brought the annual total to 28, up one from the previous year and enough to keep Europe's troubled superjumbo project at breakeven in 2016.
However, it plans to cut A380 output from next year after demand sagged for the world's largest four-engined jets.
The program took another blow in late December when Dubai-based Emirates, under pressure from the impact of low oil prices on Gulf economies, delayed some 2017 deliveries.
That could put the iconic double-decker plane back into loss in 2017, marring celebrations for its 10 years in service.
(Reporting by Tim Hepher; Editing by Pravin Char)