Ex-NFL star Clinton Portis mulled killing financial advisors who blew fortune: report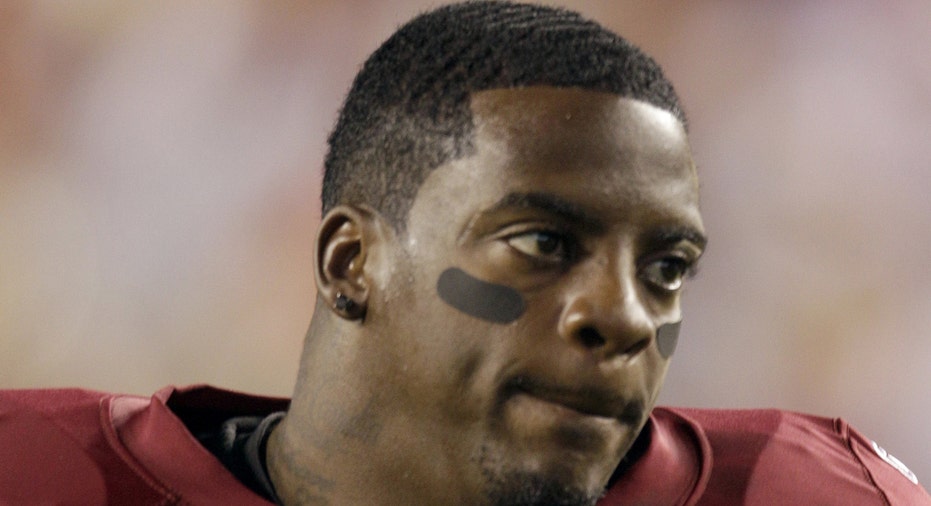 Former NFL running back Clinton Portis considered killing the men responsible for losing part of his multimillion-dollar fortune in a series of bad investments, according to a Sports Illustrated article published Wednesday.
Portis, 35, earned more than $43 million during his nine-year career, but filed for bankruptcy in 2015. Lavish spending, as well as doomed investments that included dumping $1 million into an ill-fated Alabama casino, and major losses in a Ponzi scheme, eroded Portis' NFL savings.
When calls to the financial advisors responsible for the mismanagement went unanswered, Portis said he spent several nights outside a Washington D.C. office building, waiting with a gun for the men he blamed for his misfortune.
"It wasn't no beat up," Portis told Sports Illustrated. "It was kill."
Portis said a phone call from a close friend convinced him not to follow through on his plan, adding that if the friend hadn't called "we'd probably be doing this interview from prison."
From 2011 to 2013, Portis filed a series of lawsuits against financial advisors Jeff Rubin and Jinesh Brahmbhatt, both of whom were once registered with the NFL Players Associations' Financial Advisor program. Both men have lost their certifications, but neither has faced prosecution.
Portis, who played for the Denver Broncos and Washington Redskins, rushed for nearly 10,000 yards and 75 touchdowns during his time in the NFL.