Ex-Microsoft CEO Ballmer to Exit Software Giant's Board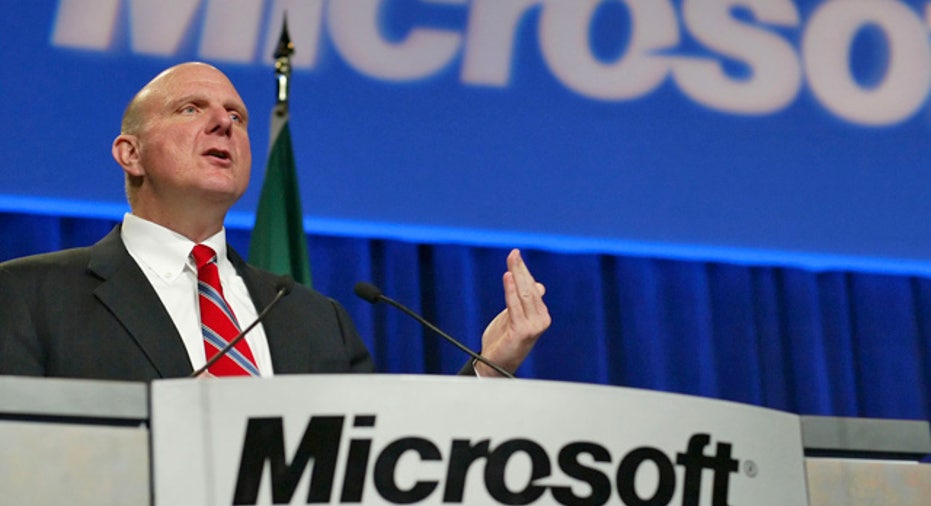 One week after finalizing his ownership of the Los Angeles Clippers basketball team, Steve Ballmer said he is stepping down from his role on Microsoft's (NASDAQ:MSFT) board of directors.
The former blue-chip tech giant chief executive officer announced his departure from the company's board in a letter to current CEO Satya Nadella. The announcement was made public on the tech giant's blog on Tuesday.
Full Text: Ballmer's Note to Nadella
In the letter, Ballmer said the decision to step down comes after reflection of his life as he approaches the six-month mark of retirement from Microsoft. But he noted his time has been consumed by other post-retirement endeavors including his focus on his newly acquired basketball team, civic contributions and teaching.
"I think it would be impractical for me to continue to serve on the board, and it is best for me to move off. The fall will be hectic between teaching a new class and the start of the NBA season so my departure from the board is effective immediately," he wrote.
Still, he said he continues to "bleed Microsoft."
Ballmer reiterated how much he believes in the company and its path forward under the direction of his successor. He said because of that, he holds more shares of the company than anyone other than index funds, and pledged to continue holding his position for the "foreseeable future."
He acknowledged that he's proud of the work he put into Microsoft and is excited about what lies ahead for the company.
"Microsoft will need to be bold and making big bets to succeed in this new environment," he wrote, later noting "success requires moving to monetization through enterprise subscriptions, hardware gross margins, and advertising revenues."
To do that, the former chief executive said the company must empower "fearlessness" in its leaders and its decisions to give shareholders the best return on investment.
Nadella, who took the reins at Microsoft in February of this year, responded to Ballmer in a note also posted to the company's blog. In it, he thanked his predecessor for support during the transition process and for his work leading Microsoft for 34 years.
"Under your leadership, we created an incredible foundation that we continue to build on – and Microsoft will thrive in the mobile-first, cloud-first world," Nadella wrote.
It's that focus on cloud and mobile technologies and initiatives that Nadella has quickly advanced since his time at Microsoft's helm. In just his third appearance as chief executive, the new CEO said in order to thrive in the competitive, and rapidly changing tech culture of today, the company needs to push forward with a "data culture," which was a new focus for Microsoft under his leadership.
In July, the CEO announced a more streamlined approach to management at the company in an effort to facilitate better decision making and idea flow. He also unveiled plans to cut 18,000 jobs, 12,00 of those from the Nokia unit within the next year.
Earlier in the same month at a tech conference in California, Nadella said the company will venture into the wearable technology space, but declined to offer specifics. He also pledged to overhaul Microsoft's mobile strategy.
In his letter to the company's former CEO, Nadella continued by saying Ballmer's leadership and insight will be missed at the firm, but said he understands the decision, and respects it. He noted he also looks forward to partnering with Ballmer as a shareholder.
Shares of the blue-chip technology company were unchanged following the announcement.