Ex-McKinsey Partner Dodges Prison After Helping in Rajaratnam, Gupta Cases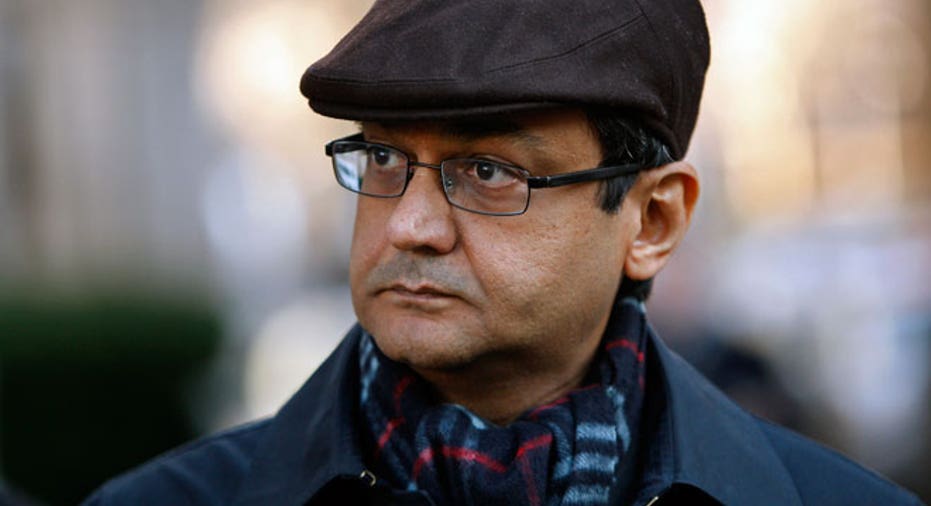 The former McKinsey & Co. partner whose testimony helped bring down Wall Street giants Rajat Gupta and Raj Rajaratnam on insider trading charges received two years of probation Thursday.
Anil Kumar, 53, could have spent 25 years in prison but avoided jail time by turning on his former business partners, colleagues and friends. Kumar is among a handful of people who, after being charged with insider trading crimes, chose to plead guilty and give the government crucial information that let prosecutors go after bigger fish in the corporate pond.
In a letter to Judge Denny Chin on Monday, federal prosecutors said Kumar deserves a lighter sentence because the information he gave helped the government successfully prosecute "two of the most important securities fraud trials in history." They also said he deserves leniency for is "significant, powerful, and timely cooperation."
Kumar was caught on tape by federal investigators giving inside information to Rajaratnam.
Kumar pleaded guilty in January 2010 to one count of conspiracy and one count of securities fraud. Under federal sentencing guidelines, the charges carry a combined maximum of 25 years in prison.
In June, Kumar testified at Gupta's criminal trial as a cooperating witness for the government. Kumar, who had been Gupta's protégé, described the history of business dealings he facilitated between Gupta and Rajaratnam. His testimony was key for the prosecution because he was able to discuss the nature of the relationship between Rajaratnam and Gupta. Kumar had gone to business school with Rajaratnam 30 years ago. He introduced Gupta to Rajaratnam in 2006.
Gupta was found guilty on one count of conspiracy and three counts of securities fraud. He is scheduled to be sentenced mid-October.
Kumar also testified at Rajaratnam's criminal trial last year. During that trial he admitted to accepting $1.75 million and tipping the Sri Lankan billionaire on deals involving McKinsey clients including chipmaker Advanced Micro Devices. Rajaratnam was sentenced to 11 years in prison – one of the harshest punishments ever given for an insider trading crime in U.S. history.
Since 2009, federal prosecutors have aggressively gone after insider trading abuses in the hedge fund industry. They have used controversial mob-busting techniques such as wiretaps and getting lower-ranking defendants to turn on their bosses.
Last month, Adam Smith, a former Galleon Group hedge fund portfolio manager-turned-government informant, was sentenced to two years of probation for his role in the massive insider trading ring. Smith pleaded guilty to one count of conspiracy. Smith gave the government information on how Rajaratnam skirted regulators and avoided authorities. He told them about Rajaratnam's trading codes, provided information on other Galleon employees, and is presently helping prosecutors "with several ongoing government investigations including an unidentified analyst working in Taiwan."