Ex-Apple Engineers Launch Add-On Rearview Camera for Cars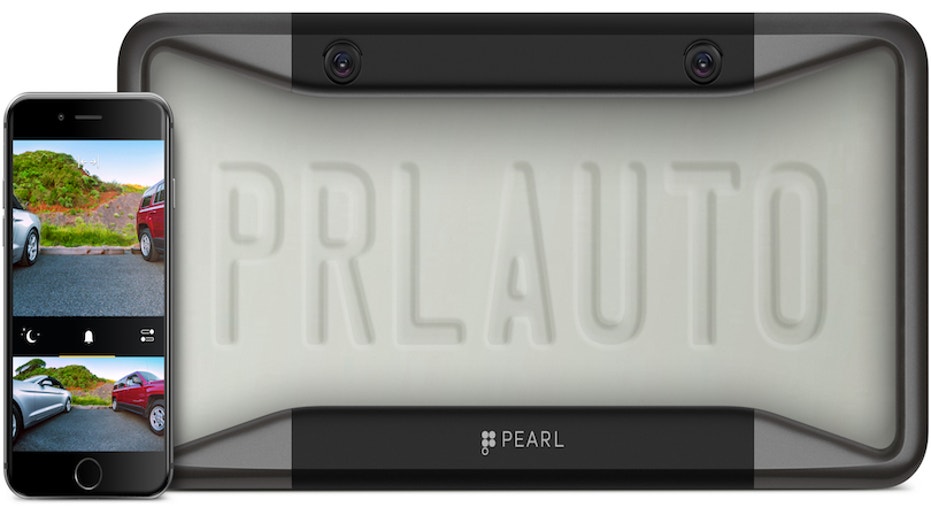 Apple has yet to announce its much-rumored electric car, but several of Cupertino's former engineers have been working on connected car accessories.
Pearl, co-founded by three Apple alums who worked on the iPod and iPhone, unveiled its first product this week: an add-on backup camera for cars.
RearVision is a license plate cover with built-in cameras that sync with your smartphone, providing high-definition video as well as audible and visual alerts inside the car.
Just install the camera frame (you'll need a screwdriver and a few minutes), plug the car adapter into your vehicle's OBD port, and download the Pearl mobile app. Then mount your smartphone onto the dash or attach it to your vent and watch a live stream of what's behind your car.
Users can switch from normal to super-wide view, pan back and forth, and adjust the camera angles for the best perspective.
In creating the RearVision, co-founder and CEO Bryson Gardner said he thought of his twin 6-year-old boys, who will likely get a "hand-me-down family car" in 10 years. "What's really hard to comprehend is that technology exists today that won't be in that car in 10 years," Gardner wrote in a blog post.
A Pearl RearVision kit—with camera frame, car adapter, and phone mount—is available now to pre-order for $500. The smart accessory, compatible with cars from 1996 and newer, is set to ship in September.
"We know that technology accelerates more quickly than the auto industry can adopt. We are going to fix that problem through the aftermarket, enabling many more people to have access to driver assistance and autonomous features and eventually full autonomy," Gardner said. "We believe that every driver, passenger, pedestrian, bicyclist—everyone on the road—they all deserve a better future."
This article originally appeared on PCMag.com.