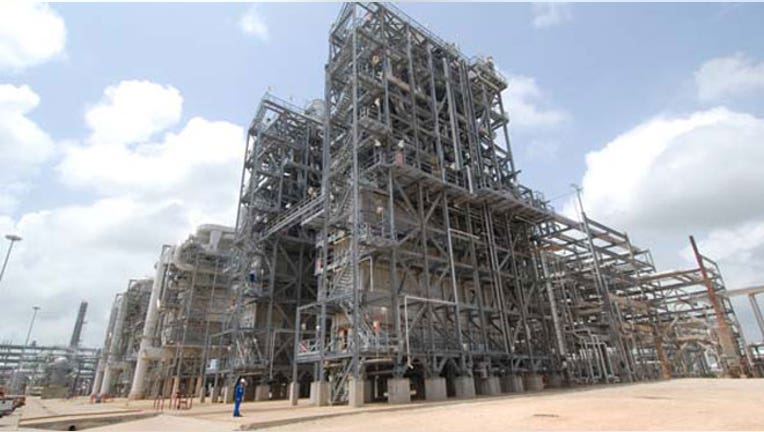 Dow Chemical (NYSE:DOW) disclosed a deeper-than-expected 31% stumble in second-quarter earnings on Thursday as the largest U.S. chemical maker was struck by slumping prices and shrinking demand amid the weakening global economy.
Shares of Dow Chemical slid almost 3% Thursday morning in reaction to the gloomy results.
Midland, Mich.-based Dow said it earned $734 million, or 55 cents a share, last quarter, compared with a profit of $1.07 billion, or 84 cents a share, a year earlier. Analysts had been calling for stronger EPS of 64 cents.
Revenue declined 10% to $14.51 billion, widely missing the Street's view of $15.7 billion.
"Sustained uncertainty in the world economy continues to present a challenging operating environment, and this quarter was no exception. Weak demand due to a slowdown in global growth drove declining prices," CEO Andrew Liveris said in a statement.
Volume and pricing both fell by 5% last quarter amid increasing economic turbulence. Pricing tumbled 8% in Europe, which continues to grapple with a scary sovereign debt crisis and double-dip recession.
Sales in Europe dropped 10% amid a $400 million negative impact from adverse currency conditions as the euro continues to devalue.
"World economic activity saw marked deterioration throughout the second quarter, driven primarily by Europe's persistent recessionary conditions," said Liveris.
Looking ahead, Dow Chemical said it plans to focus on managing its operations through "disciplined price and volume management," slashing costs and deleveraging its balance sheet.
Shares of Dow fell slumped 2.87% Thursday, eating into their 2012 gain of about 5%.