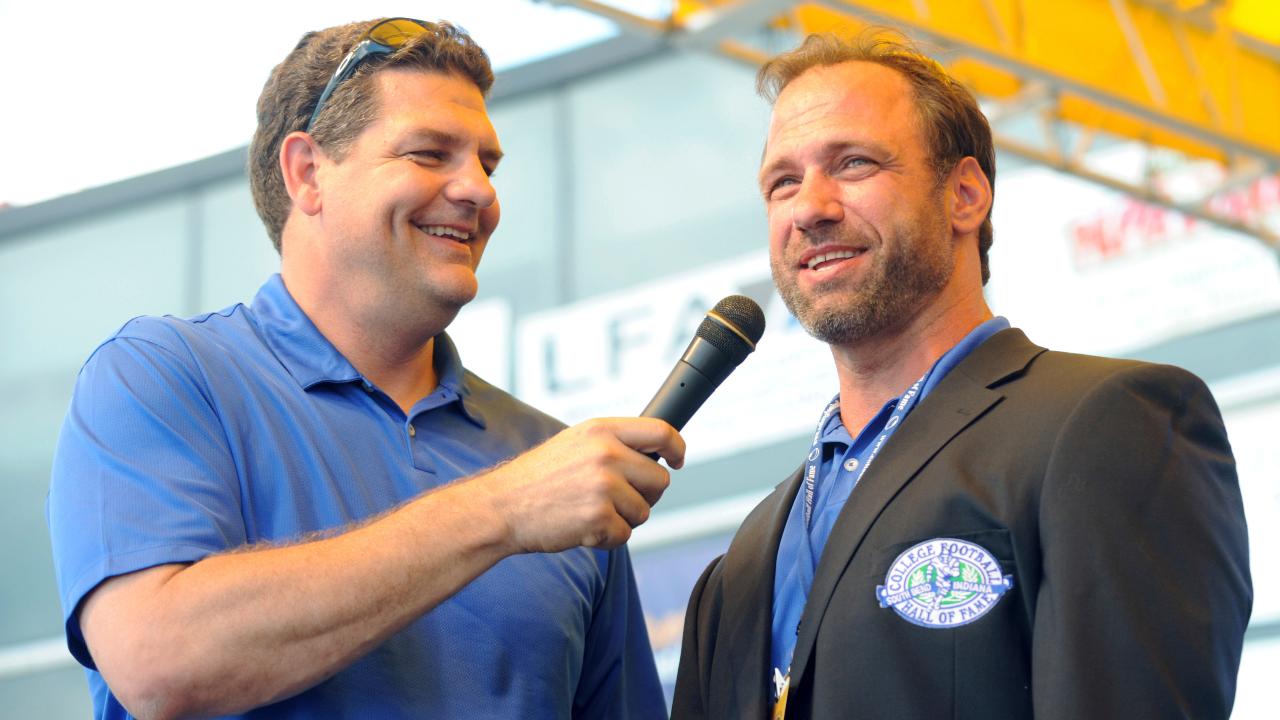 ESPN will unveil a paid streaming service on Thursday as the cable sports network looks to combat mounting subscriber losses that have weighed on the bottom line of parent company Disney.
Dubbed ESPN+, the subscription-only, direct-to-consumer service will cost $4.99 per month and launch alongside a redesigned ESPN digital app. Subscribers will gain access to live sporting events beyond those available on ESPN or ESPN2, such as Wimbledon matches or additional MLB games, as well as the full slate of the network's "30 for 30" documentary series and other original programming.
"If anything points to what the future of ESPN looks like, it will be this app and the experience it provides," Disney CEO Bob Iger told analysts during an earnings call in February.
Once the centerpiece of Disney's lucrative media network division, ESPN has weighed on the entertainment giant's earnings reports in recent years amid the "cord-cutting" trend. ESPN has lost more than 13 million paid subscribers – and tens of millions of dollars along with them – since 2011 as more consumers turn from cable bundles to cheaper streaming services such as Netflix. The rising costs of live sports-rights fees have also burdened the network.
Disney shares are down more than 5% since the company provided pricing information and other details on ESPN+ in early February.
ESPN has undergone multiple rounds of layoffs as network executives reshuffle talent and broadcasts to address shifting viewer tastes. ESPN's new morning show "Get Up!" debuted earlier this month to weak initial ratings.
While ESPN+ will not air any of the network's NFL "Monday Night Football" games – traditionally a major ratings draw – the service will feature at least one MLB and NHL game per day through the league's regular seasons, a year-round slate of boxing matches, various college sports and Major League Soccer's entire out-of-market schedule. The redesigned ESPN app, which will house the streaming service, will purportedly offer a personalized viewing and reading experience for every consumer.
ESPN+ is the first of two streaming services Disney will launch as it reimagines its media network division. A Disney-branded subscription app set to debut in 2019 will offer on-demand viewing of Marvel, Pixar, Lucasfilm and other television and movie content.