ESPN Layoffs Underway as Disney Stock Nears All-Time High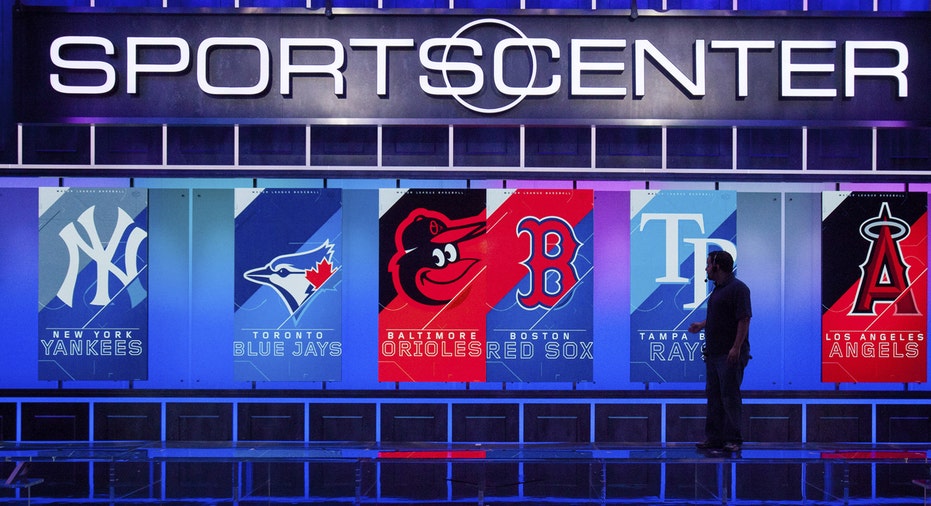 Sports media giant ESPN will lay off about 100 employees including on-air talent on Wednesday, the company said in a leaked memo, even as its parent company Disney's (NYSE:DIS) stock price nears an all-time high.
"Dynamic change demands an increased focus on versatility and value, and as a result, we have been engaged in the challenging process of determining the talent—anchors, analysts, reporters, writers and those who handle play-by-play—necessary to meet those demands," ESPN President John Skipper said in a memo obtained by FOX News. "We will implement changes in our talent lineup this week. A limited number of other positions will also be affected and a handful of new jobs will be posted to fill various needs."
Further changes to ESPN's content strategy include a renewed focus on its mobile and digital offerings, Skipper added. Names of departing employees were not immediately available, but longtime NFL reporter Ed Werder announced on Twitter that he is among the layoffs.
After 17 years reporting on #NFL, I've been informed that I'm being laid off by ESPN effective immediately. I have no plans to retire

— Ed Werder (@Edwerderespn) April 26, 2017
The layoffs, which had been previously reported, come as ESPN struggles to adapt to industry-wide challenges like cord-cutting. The network, which has long served as one of Disney's top revenue-drivers, has lost millions of subscribers in recent years and paid record sums to secure television rights to NFL and NBA games.
Speaking at Disney's investor day last March, chief executive Bob Iger dismissed a suggestion that perceived political bias at ESPN has contributed to its subscriber losses.
"The charge that ESPN is exhibiting significant political bias in its reporting is just completely exaggerated," Iger said at the time.
Despite ESPN's issues, Disney's stock has continued to rise in recent months, hitting a new 52-week high earlier this week, bolstered by the success of its "Star Wars" franchise and a vibrant film division. Shares have gained over 10% this year. Goldman Sachs (NYSE:GS) added the stock to its conviction buy list earlier this month, citing the company's forthcoming film slate.
The stock on Wednesday was up north of $115, nearing its all-time high of above $120, which was reached in August of 2015.
The company will release first-quarter earnings results on May 9.