Ernst & Young Looking for a Few Good Women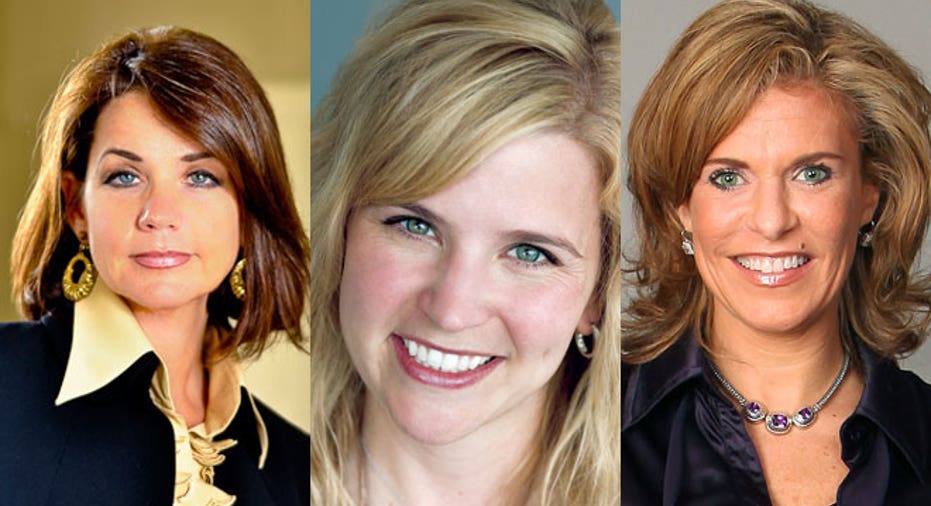 Calling all women entrepreneurs.
Sherry Stewart Deutschmann, founder of LetterLogic in Nashville, Tenn., has a mantra hung above her company's door—"SQS."
"It stands for 'Status Quo Sucks,'" she said. "Everyone is incentivized everyday to do things."
It seems Stewart Deutschmann is onto something. Her company has nearly doubled its revenue in three years, from $15 million in 2009 to nearly $30 million by the end of 2012.  In 2009, Stewart Deutschmann won Ernst& Young's annual Entrepreneurial Winning Women competition, which she credits with helping her to grow and scale her business into the success it is today.
Ernst & Young is once again calling for talented women entrepreneurs to apply for this year's competition, which will accept entries through April 30. Herb Engert, strategic growth markets leader for Ernst & Young, said the competition's real value for its winners is the networking exposure and mentoring they will gain. Winners are invited to attend the company's strategic growth forum to network with and gain insight from other successful business owners.
"They get to participate in the forum, and [potentially] tap into different sources of capital, business ideas and insights," he said. "Several have leveraged that for deals.  It gives them the opportunity to think a bit differently—that is the best takeaway."
Here's a look at some of the competition's previous winners and their business advice.
Who: Amy Buckner Chowdry, 38
Business: San Francisco-based AnswerLab. Buckner Chowdry started her business in December 2004, and currently has 35 employees. She entered the competition on a whim, she said.
"I thought, 'What do I have to lose here?'" Buckner Chowdry said. "The application process in and of itself was a really valuable exercise. It helped thinking about who you are, where you have come from and where you are taking your business."
Year won: 2011
Growth: In the past year, AnswerLab has grown by 50%, Buckner Chowdry said. Through the Winning Women competition, she learned about how to scale her business properly and how to think about working for the business rather than in it, she said.
"Entrepreneurs often get stuck in the day-to-day," Buckner Chowdry said. "Since winning I have hired a CFO and VP of client services. This has enabled me to think more strategically about where we are headed."
She has also built up her public profile as the face of her business and has been offered new business partnerships and opportunities, for example, she scored a standing column with Inc. Magazine.
Best advice: Buckner Chowdry said bringing in a smart team of people as soon as possible, rather than to attempt to do everything yourself, was one big takeaway.
"Really prioritize your activities, because it can be overwhelming and you can spread yourself too thin," she said. "Also get out of the business and meet and network with as many people as possible."
Who: Lisa Bair, 46
Business: The Hobart Group in Gladstone, N.J. Bair started her business, which develops communication strategies and creative campaigns for pharmaceutical and biotech clients, in 2003. Today she has 100 employees.
Year won: 2010
Growth: At the time of her application, Bair said the Hobart Group had about $7 million in sales. Today it is headed toward $30 million.
Best advice: Aside from learning to scale her business properly, Bair said she learned the importance of having the right team in place. Also, accepting that with time your team must also evolve so that the roles suit those in them.
"Look at your management team and structure and your won skill set," Bair said. "Acknowledge your won weaknesses. My big 'A-ha!' moment was hearing that just because you have people in certain roles doesn't mean that is where they have to stick."
Bair said hiring someone skilled in finance as soon as possible is another must-do for entrepreneurs looking to scale their companies.
Who: Sherry Stewart Deutschmann, 52
Business: LetterLogic, a statement and letter-rendering business based in Nashville, Tenn. Stewart Deutschmann started the company in 2002 in her basement. Today she has 40 employees.
Year won: 2009
Growth: The year she won, LetterLogic finished out the year with $15 million in revenue, and this year she expects it to hit $30 million.
"There are lots of rewards and recognition for female entrepreneurs, but this competition is more about mentoring and providing us the resources to grow huge corporations," Stewart Deutschmann said. "When I first got into the program, I wasn't really thinking about building a company to $25 million, and now I realized I wasn't thinking big enough."
Best advice: Give your potential investors a good picture of your return on investment, or else there is no reason for them to cough up the money, she said.
"If you like knitting, congratulations, but there's not many people that make money knitting," Stewart Deutschmann said. "You need to think about the long-term and where you can take the company."
Deutschmann said another secret to her company's success is its employee benefits. The company pays 100% of benefits for workers, splits 10% of its monthly profits evenly among all employees and helps them buy their first homes and start businesses through grant programs.
"I am building real wealth for myself which is shocking," Stewart Deutschmann said. "I want them to have the opportunity too. If everyone is happy and well taken care of, they will want to take care of the customers."