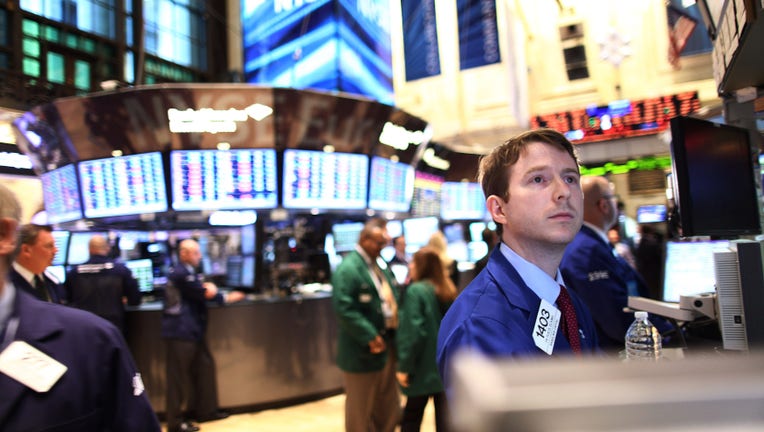 U.S. stock futures pulled back Monday, as investors return from a long holiday weekend with major benchmarks sitting at record highs, and before the second-quarter earnings season gets rolling this week.
Futures for the S&P 500 (SPU4) lost 3 points to 1,975.30, while those for the Dow Jones Industrial Average (DJU4) fell 20 points to 16,955. Futures for the Nasdaq 100 (NDU4) fell 5 points to 3,910.75.
Investors will be able to ease into Monday's session without confronting major economic data or assessing speeches from Federal Reserve members. The market did see fireworks Thursday after the June U.S. jobs report outstripped expectations, spurring the Dow Jones Industrial Average (DJI) to close above the 17,000 level for the first time, and the S&P 500 index (SPX) to set a new closing high at 1,985.44.
The new earnings season will get underway Tuesday with results from aluminum producer Alcoa Inc. (AA) , with another highlight coming from Wells Fargo & Co. (WFC) on Friday. Earnings for the S&P 500 are expected to rise by 4.9% for the quarter, according to FactSet, and with stock prices extending their reach to new highs, investors are likely to be less forgiving if companies miss Wall Street's expectations. Analysts have reduced their earnings estimates by the lowest amount since the second quarter of 2011, said John Butters, senior earnings analyst at FactSet.
On Monday, stocks that may see action include Lorillard Inc. (LO) and Reynolds American Inc. (RAI) , following a CNBC report that the tobacco companies may merge as early as end of this month.
Meanwhile, Archer Daniels Midland Co. (ADM) said Monday it's buying food-ingredients provider Wild Flavors GmbH in a deal valued at more than $3.1 billion.
Lululemon Athletica Inc. (LULU) shares may be active following a Wall Street Journal report that advisers working for founder Dennis "Chip" Wilson contacted private-equity firms about taking the apparel company private.
Also, Chinese officials on Friday reportedly cleared the proposed buyout of IBM Corp.'s (IBM) low-end server business by Lenovo Group Ltd. (LNVGY). The proposed $2.3 billion deal will still need approval from the U.S.
Shares of GoPro Inc. (GPRO) may be volatile Monday as options on shares of the video-camera maker kick off trading.
American Apparel Inc. (APP) is in talks to raise new financing that would allow the company to pay off a loan that came due after it ousted founder Dov Charney, The Wall Street Journal reported.
In the commodities market, crude for August delivery (CLQ4) fell 22 cents to $103.84 a barrel, and gold futures(GCQ4) fell more than $5 an ounce to $1,315 an ounce.
Asian stocks closed mostly lower, with Japan's Nikkei Average down 0.4%, and European stocks fell after industrial production data from Germany prompted growth concerns for the country as well as the euro-zone region.
The dollar (DXY) extended gains into a fourth consecutive day, with traders considering whether the U.S. jobs report for June adds more pressure on the Fed to raise interest rates sooner than later.