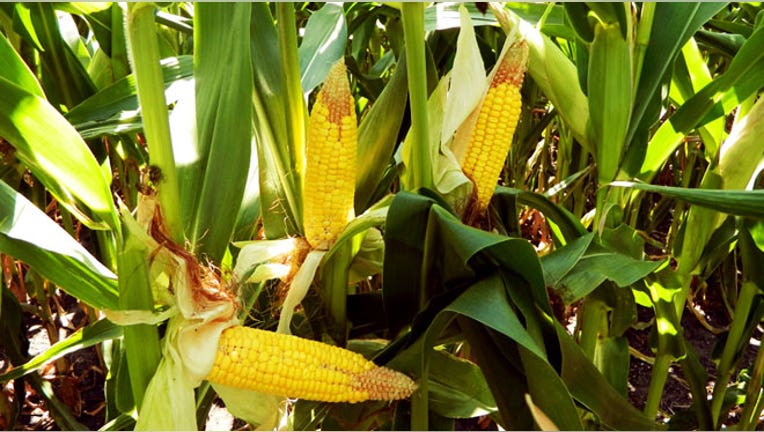 The Environmental Protection Agency on Friday unveiled a proposal that would lower the annual requirement for ethanol used in gasoline, sending corn prices lower.
The EPA said it plans to require that refiners blend 15.2 billion gallons of renewable fuel, mostly ethanol, into U.S. gasoline supplies next year.
The new requirement would be 16% less than what Congress wrote into a 2007 law. The agency has the ability to trim the mandate.
The ethanol program has undergone intense scrutiny this week in the wake of an investigative report from the Associated Press, which suggested the government's support of ethanol is having an adverse effect on land set aside for conservation.
Groups representing farmers and ethanol producers struck back at the report, saying Congress was responsible for a decline in the number of acres allowed for conservation.
Farmers who grow corn largely back the use of ethanol, given a surge in demand for corn. But food producers said the mandate has lifted prices for animal feed, while oil companies have incurred the cost of adding ethanol to gasoline.
Meanwhile, the shale-led surge in domestic oil and natural gas production, as well as a decline in fuel demand, has lessened the need for combining ethanol with gasoline.
The EPA's latest proposal will be open to 60 days of public comment. It would then be made final in the spring of 2014.
Volume requirements for other types of biofuels would also be cut. The EPA intends to mandate that between two billion and 2.5 billion gallons of advanced biofuels be mixed into the fuel supply. The 2007 law had a mandate of 3.75 billion gallons for advanced biofuels.
Based on the new proposal, 12.7 billion to 13.2 billion gallons of corn ethanol would be used in the nation's fuel mix, the lowest level since 2011.
Corn prices closed at their lowest level in more than a week. Corn futures for December delivery fell 1.1% to $4.22 a bushel.
The EPA said the decision should address the "blend wall," the point when mandated volumes exceed the maximum amount of ethanol that can be mixed with conventional blends of gasoline.
Oil companies had said they would hit the blend wall for the first time in 2014 if the EPA kept Congress's original targets in place.
Jack Gerard, President and CEO of the American Petroleum Institute, applauded the move but said the EPA must do more to "to bring their mandates closer to reality on cellulosic biofuels, which do not exist in commercial quantities."