EPA to propose cutting U.S. biofuels requirements in 2018: sources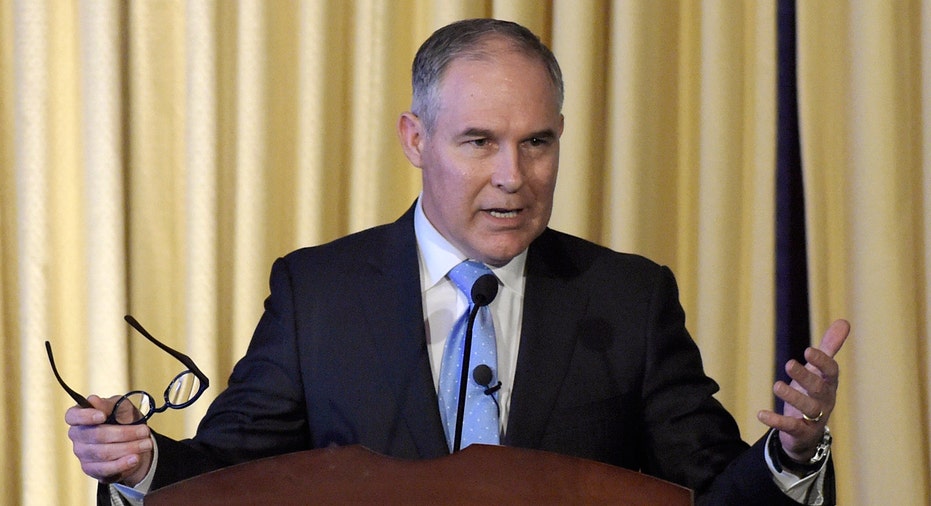 The U.S. government was set to propose reduced biofuel use requirements in 2018, sources said on Wednesday, a move that could mark the first step toward triggering a broader overhaul to the controversial energy policy.
The U.S. Environmental Protection Agency (EPA) will propose requiring energy companies to blend less biofuel in gasoline and diesel next year, down slightly from current levels and over 20 percent below targets laid out in a 2007 law, according to two sources.
The proposal will mark the first plan for the U.S. biofuels usage announced under President Donald Trump, who has promised to cut regulations on industry. The Renewable Fuel Standard (RFS) has become a battlefield between entrenched corn and oil interests. Petroleum companies say the targets are impossible to meet and add billions in costs.
The EPA will propose requiring companies to blend 19.24 billion gallons of renewable fuels in the country's fuel supply, down slightly from 2017 levels and over 20 percent below targets laid out in a 2007 law, according to two industry sources.
The agency will propose keeping the 2018 target for conventional ethanol at 15 billion gallons, unchanged from 2017 levels, and set the requirement for advanced biofuels, including cellulosic ethanol, at 4.24 billion gallons, according to the two sources who said they had spoken with government officials.
These latest volumes for the Renewable Fuel Standard (RFS) were largely in line with expectations for volumes well below the 26 billion gallons of renewable fuels outlined by Congress in 2007. The law is aimed at cutting U.S. oil imports and boosting the use of renewable fuels.
EPA Administrator Scott Pruitt directed several late changes in the proposal, including looking at whether the agency has authority to restrict imported biofuels, said two other sources, who also spoke on condition anonymity as the announcement was not yet public.
The agency was expected to set the requirements for cellulosic fuel 20 percent below the current year's levels at 238 million gallons and keep biomass-based diesel requirements at 2.1 billion gallons for 2019, unchanged from the levels set for 2018 under former President Barack Obama.
The fledgling cellulosic sector has been slower to develop than expected by lawmakers when they set up the program, stymied by regulatory delays and the economic downturn.
EPA was expected to formally announce the proposed targets later on Wednesday. An agency spokeswoman did not respond immediately to request for comment.
Prices of U.S. renewable fuel credits were up on the news, traders said, rising 3 cents apiece. (Reporting by Chris Prentice, Jarrett Renshaw, David Shepardson; Editing by G Crosse and Andrew Hay)