EPA gathers coal country comments about climate plan repeal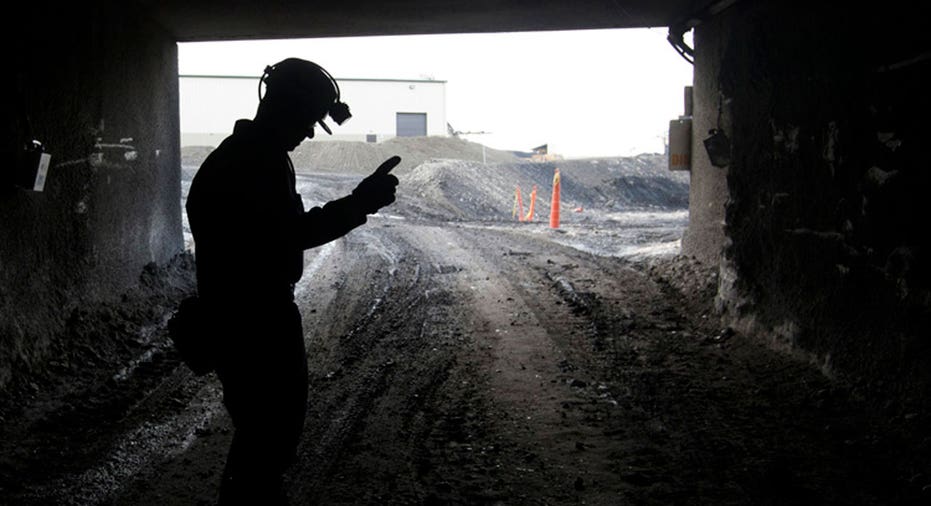 The coal industry and environmentalists squared off Tuesday at a public hearing over the Trump administration's planned repeal of an Obama-era plan to limit planet-warming carbon emissions.
The Environmental Protection Agency was holding the only scheduled hearing on the reversal in Charleston, West Virginia, capital of a state heavily dependent on coal mining. The hearing was expected to last two days.
The Clean Power Plan sought to ratchet down use of the dirtiest fossil fuel but never took effect because of lawsuits filed by coal companies and conservative-leaning states. Coal-fired power plants are a major source of the carbon emissions driving climate change.
Among those testifying was Bob Murray, chief executive Murray Energy Corp. He derided the Obama plan as an illegal power grab that has cost coal miners their livelihoods.
"The Clean Power Plan would devastate coal-fired electricity generation in America," said Murray, whose company employs 5,200 miners and has 14 active coal mines. "This would impose massive costs on the power sector and on American consumers."
Under the Obama administration, EPA held four multiday public hearings — in Washington, Atlanta, Pittsburgh and Denver — to collect feedback before issuing the Clean Power Plan in 2015. About two dozen conservative-leaning states and a battery of fossil-fuel companies immediately sued, successfully preventing the carbon reduction plan from taking effect before the election of Donald Trump, who as a candidate pledged to repeal it.
To head EPA, Trump appointed Scott Pruitt, a former Oklahoma attorney general who was among those who fought the Clean Power Plan in court. Pruitt has made a priority the delay and reversal of recent environmental regulations negatively impacting the profits of coal and petrochemical companies.
Though Trump, Pruitt and others have blamed environmental regulations for the loss of coal-mining jobs, the accelerating shift of electric utilities using cheaper and cleaner-burning natural gas is a primary culprit.
Pruitt has also sought to cast doubt on the consensus of climate scientists that the continued burning of fossil fuels is the main driver of global warming. Scientists say climate change has already triggered rising seas and more extreme weather, including killer heat waves, worsened droughts and torrential rains.
Pruitt did not attend Tuesday's public hearing, which was presided over by three EPA employees.
The Sierra Club's climate-policy director, Liz Perera, told them that the proposed repeal ignores scientific reality.
"This is about the kind of world that we want to leave for our children," she said.