Environmentally Friendly Surfwear Company Gets its Feet Wet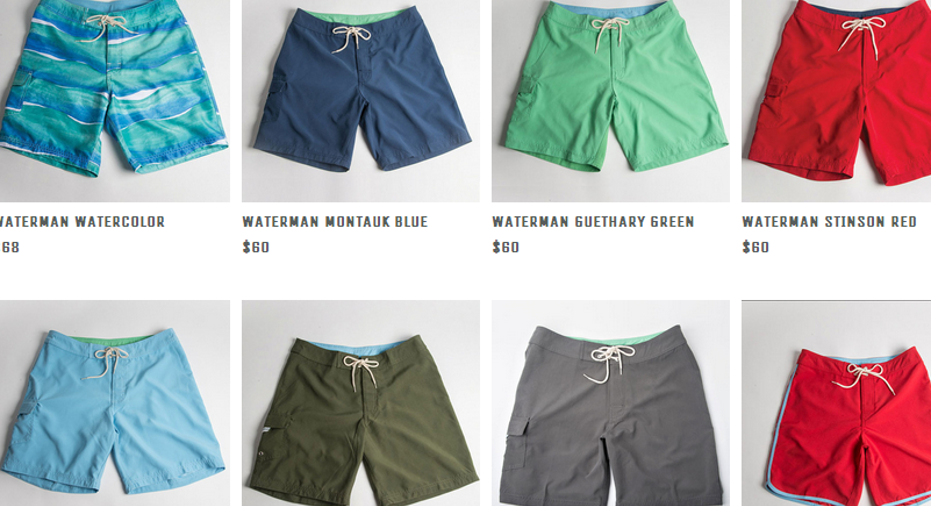 Small Business Spotlight: Greenlines, @greenlinesinc
Who: Sam Delaney
What: An environmentally friendly line of board shorts
When: 2009
Where: Atlantic Highlands, New Jersey
How: Co-founder Sam Delaney says he and his brother Jerry were always dissatisfied with the length and patterns of most board shorts – so they decided to start designing their own.
Aside from a more classic design, Delaney says it was important to the brothers that their board shorts were environmentally friendly. "We're both passionate about the environment and the beach, so we wanted to make sure there was an environmental consciousness," says Delaney.
Delaney says that the fabrics are made of recyclable materials that also dry quickly and are non-chafing.
Biggest challenge: Delaney says the biggest hurdle has been raising enough capital to attend trade shows and market the product as much as he and his brother would like.
One moment in time: Delaney says he is proudest of the fact that they were able to bring their idea to fruition. "It's pretty neat," he says. Greenlines is now sold in 132 stores across the United States, including Patagonia.
Best business advice: "Don't compromise on anything, from your product to your website and marketing," says Delaney. "If you do, then you won't have the passion and enthusiasm to bring it to market."