Entry-Level Job Market Best in 3 Years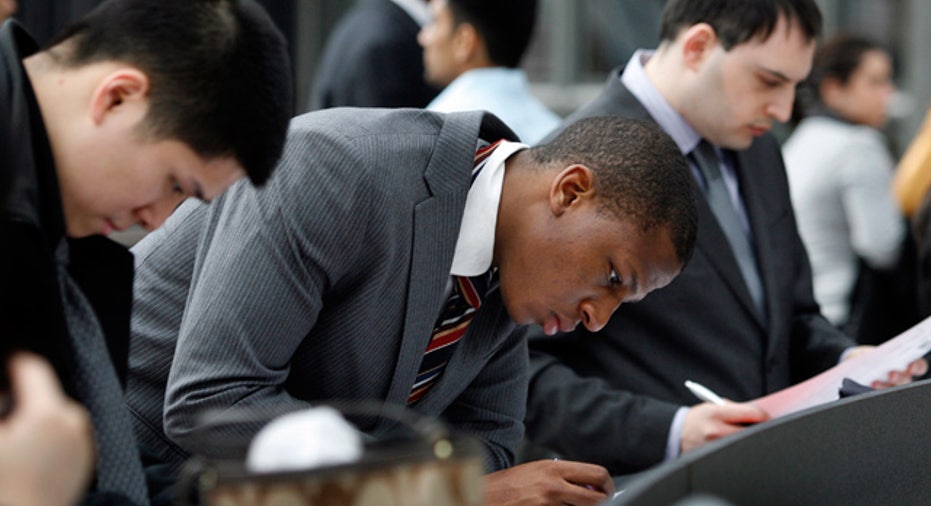 Good news, college grads: the entry-level job market is the best it has been in three years--but you may have to settle for less money and a position outside your preferred career path, a new report from Challenger, Gray & Christmas shows.
"There's lots of positive news out there, and we're finally seeing some significant job creation," says John Challenger, chief executive officer. But before you start daydreaming about the corner office, he adds one caveat: The job market isn't what it used to be, and it may not provide the "ideal job situation" for everyone.
The Challenger report highlights a trifecta of good news: Twenty- to 24-year-olds saw a 2.4% jump in employment during the first three months of 2011, more than any other age group, according to the Bureau of Labor Statistics. A survey of 170 employers by the National Association of Colleges and Employers found that they plan to increase hiring of new grads by 21%, and a survey of employers found that hiring graduates with bachelor's degrees will increase about 10%, according to the Collegiate Employment Research Institute at Michigan State University.
"There's still a long way to go, but I think it's going to be a much better year for graduates than it was two years ago," says Challenger.
The plight of the college grad isn't anything new. Recent surveys show that soaring student loan debt and one of the worst job markets in decades have served a double-whammy for struggling young adults: nearly 40% of 18- to 29-year-olds are jobless or out of the workforce, according to Pew Research Center, forcing thousands of them back to their parents' home.But new grads have two advantages that their older peers don't, Challenger says: For starters, the next generation of workers are a "blank slate," allowing potential employers to influence their skills and work habits. Secondly, they're flexible.
"I think a lot of companies are looking for people who can go where the work is and give up some of their work-life balance to find a role they want," says Challenger. "Companies need flexibility in their workplace."
On the flipside, new grads aren't just competing with their classmates — they're also going toe-to-toe with those who graduated three or four years ago and still haven't landed their ideal job. "These are people who have experience to add to their job candidacy — they're out there fighting to land the job they didn't get when they left school," Challenger says.
So where are the jobs? Research from job search website Indeed.com shows the outlook is particularly good for recent grads looking for careers in healthcare (physical therapists, registered nurses and physician assistants) and information technology (software engineers, network administrators). In fact, job postings have climbed 53% overall from March 2010 to March 2011, Indeed finds.
Even more encouraging, competition for jobs in the 50 largest metro areas has improved significantly, with nine cities now having one online job posting per unemployed person. Miami remains the most competitive job market, with one job posting for every five unemployed people, Indeed finds.