Entrepreneurs Take on Recession and Win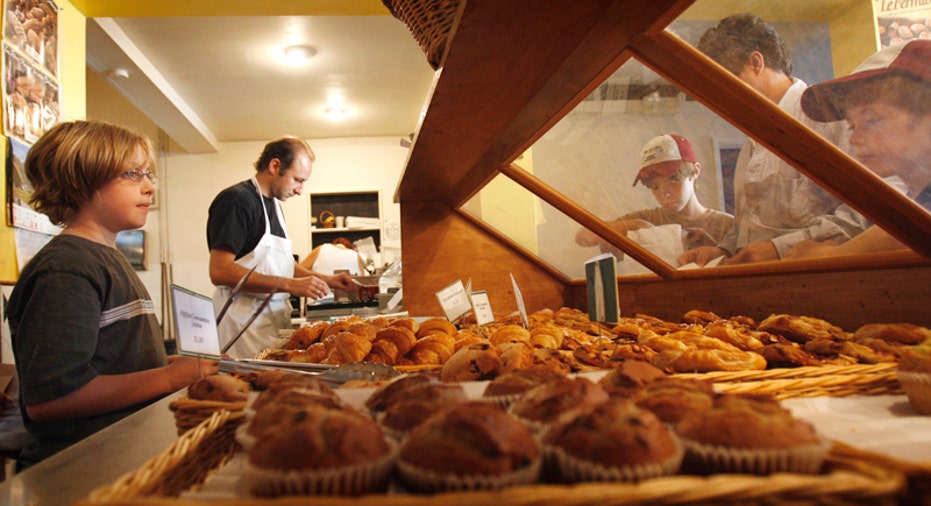 The worst economy America has seen in 60 years did not deter Theresa Pinelli and her husband from starting a baked goods company in May. Instead, the couple saw the financial crisis as an opportunity to innovate.
The Pinelli's Washington, D.C. based company, Treet Shop, ditched convention to keep costs low and generate higher profits. The couple decided to create an online-only company that depended on free marketing opportunities via social media, and was rooted in an emerging sector in the United States: the green economy. They also opted not to have a retail outlet, instead choosing to deliver to customers and use free, or relatively cheap, space at farmer's markets.
"I decided to make my business as convenient as possible," said Theresa, 28, who was previously in marketing. "I now have regular customers who buy from me every week."
Pinelli is among a small group of courageous small-business owners who defied logic and started companies in a recession. This group sees opportunities in the current climate, including fewer competitors. Just how many fewer companies were started during these tough times is uncertain, but according to a recent report by the the National Federation of Independent Businesses, overall loan demand remains weak "due to widespread postponement of investment in inventories and record low plans for capital spending." On top of that, a majority of companies have experienced poor earnings and sales performance, thus weakening owners' credit worthiness.So those who can get money face a more friendly competitive landscape. But that does not make it easy. These entrepreneurs have to be hyper-vigilant of controlling start-up costs, responding to minor shifts in the economy and generating business leads where few may exist.Chris Roberts, owner of Trade Expressions, an online company that helps nonprofit organizations raise money, has had to invest more of his personal funds, and space, in starting his venture so that he can avoid the costs of hiring employees and renting an office. He is also launching his company on a slower timeline than he would normally have, he said, so that he can get concrete proof his company works and more easily convince lenders to invest in his business."I knew that receiving a bank loan or investor funding would be difficult. Thus I focused my plan on first conducting a proof of concept in a targeted region of the country," he said of an ongoing experiment in San Francisco. "When I do approach investors or a bank, I will more likely get the funding I need for a strong expansion."Brandon Cardinal, co-owner of Skagit Building Salvage in Mount Vernon, Washington, launched his company in March 2008, at the low-point of the recession when the Dow Jones Industrial Average was testing the 6,500 points level. He and business partner David Mahlum wanted to open a company they knew from first-hand experience could withstand economic swings. So they launched into reusable building supplies."There is an economic resiliency to businesses peddling used materials. During difficult times, people are looking for deals as they are hesitant about paying full retail prices," said Cardinal, who leveraged his past as a retailer of used construction materials to create this business lead. "I realized that with the economic climate it was time to return to what I knew worked and what is needed in every community."Skagit keeps costs low by limiting its advertising budget and instead encouraging customer referrals and word-of-mouth promotions. Pinelli of Treet Shops does the same thing by locating, virtually cost free, at farmer's markets where space is ample and customers are keen to establish relationships with eco-friendly vendors. Fostering such relationships has helped Pinelli gain both individual and wholesale contracts, as well as establish marketing ventures with other like-minded retailers that reduce overall costs and increase the scope of such advertising.
And, Pinelli said, the worst may finally be behind us, so things can only get better.
"Momentum is picking up," she said.