Entrepreneurs on Beating Any Odds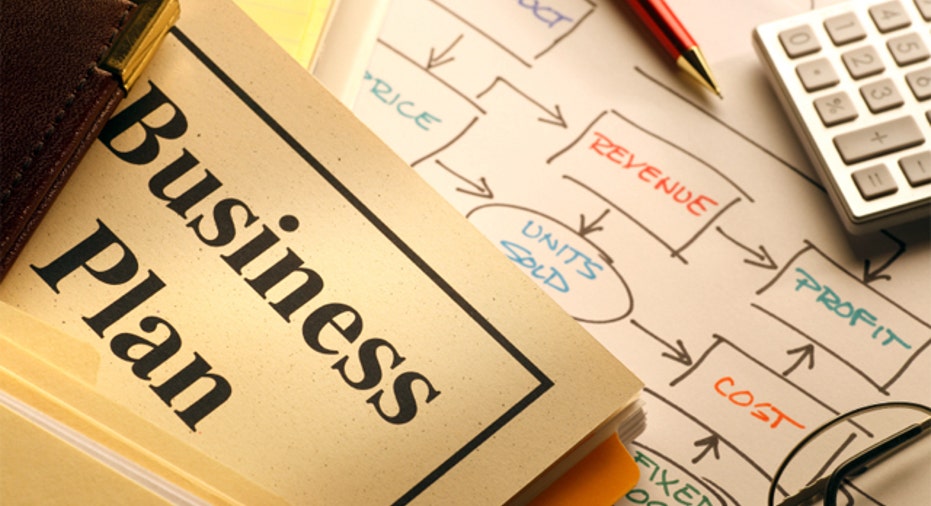 Here is a roundup of e-mails sent in response to the latest profile in the FOX Small Business 'Determined' series. They are written snapshots of the local mom and pops from across the country doing their part to rebuild our economy. Here is their moment in the spotlight. And stay tuned, as some of these and more will be featured in-depth in upcoming articles.
Arlington, Texas
When Glenn Mayer's father passed away, he left his son and daughter-in-law, Marty, two essential tools that helped them discover a new business:  a hand-operated pie machine and a dough roller. The couple developed a fried dough recipe and launched Mindy Lu's Pies. According to Marty, the initial response to the baked goods was encouraging, but the couple struggled to expand the business. Their attempts at opening retail locations failed. Their financial trouble almost caused them to lose their home. But persistence and the introduction of a frozen version of the popular pies attracted large clients, such as grocery and convenience stores and wholesale distributors. You can now find Mindy Lu's Pies across ten states. The company has also sent pies to returning and deployed soldiers. Was it worth the struggle?
"Yes, when you have many people telling you how much they enjoy the product," Marty wrote in an e-mail to Fox Business. "We would definitely say all the struggles have been well worth it!"
Charlotte, North Carolina
Bill Gardner and David Pitts met in a printing shop, where they were both working their way through college. Little did they know that years later, they would essentially own the shop. Yes, that same printing shop was eventually acquired by the award-winning, $40-million printing business they started together. The two friends launched their firm with only $15,000 in family loans and an entrepreneurial spirit. Twenty-seven years later, Classic Graphics has overcome setbacks and become the company that Gardner and Pitts say they "always wanted to work for."
Medina, Minnesota
Serial entrepreneur Dan Martinson was faced with a challenge: could he build a business around a product that was manufactured in America? His answer: Gear Tie, an American-made rubber twist tie that helps organize equipment cords. "I want to see if it's still fun to make a product here in the U.S.," Martinson explained to Corp! Magazine earlier this year. So far, the six-employee company is producing Gear Ties by the thousands and growing into an example that "Made in America" is still attainable. Martinson says his business strategy involves knowing how to delegate management responsibilities, monitoring the manufacturing process, and closely following tax and business legislation.
Hudson, New Hampshire
"I'm excited about my new business," Jeff Crocker wrote to Fox Business in an e-mail. The New Hampshire-based entrepreneur has opened up a large event venue in a partially vacant shopping mall. Local residents now have an event space to book that is not tied to a restaurant or caterer, which, according to Crocker, allows renters more control over their events. "The idea of the customers bringing their own food or using any vendors they want has been great," wrote Crocker. "I have been receiving calls and taking reservations!"
Daphne, Alabama
Finding out that the building housing your small business is going into foreclosure is hard enough. But for The Camellia Café, a weak economy and a disastrous oil spill tightened up the lending sources they needed to finance the restaurant's relocation. So, the team that runs The Camellia Cafe relayed on southern hospitality. The Alabama restaurant was able to relocate their popular local eatery to a bigger, sleek downtown destination thanks to the kindness of their neighbors and patrons, who donated money, offered discounted services, and volunteered time to ensure the restaurant survived. Today, The Camellia Cafe's sales are said to be five times what they were at the old location.
Commerce City, Colorado
Ed Cassinis said he spent more than 15 years as a lawyer for Certol International before acquiring part of the company in 1998. Now, he runs the medical products manufacturing business with his wife Liz Towner and, according to the couple, the company's annual sales have almost doubled to $7 million since taking full control in 2001. But Certol's journey to success is "a very long story," Cassinis said in an e-mail to Fox Business. According to the company's owner, Certol was the victim of a $3.2 million dollar embezzlement, which landed the business in bankruptcy court for a Chapter 11 Reorganization. Cassinis and Towner attribute much of their company's survival to their hardworking employees. "Certol has a very dedicated group of employees who have stuck with us through some very difficult times." Cassinis said the company's next move is the launch of the Certol medical line in China. "Trade is a two-way street and China has 1.2 billion people looking for medical care."
Are you, or do you know, a well-established mom-and-pop and/or thriving startup that started out at the bottom of the barrel? How did they dig out and climb up? FOX Business wants to hear from you about your from-roadblock-to-success stories, and those of your entrepreneurial heroes. They are the little engines that could and today keep chugging and pushing our economy back on better footing, and for that they deserve the spotlight. Send us details at smbs@foxbusiness.com about those in your neighborhood or city, and we'll feature some in upcoming articles in the FOX Small Business Center special series, "Determined."